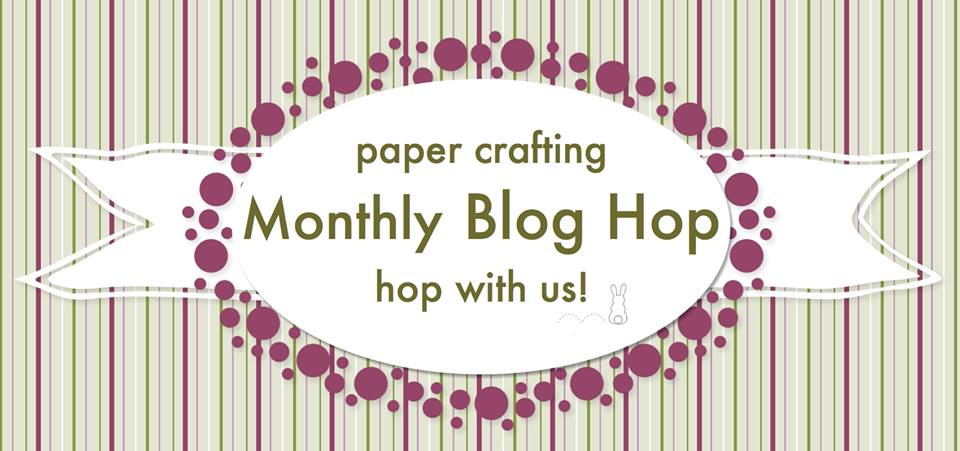 Hello and welcome back to another hop around the globe with my fellow Demonstrators sharing projects around the above theme. You may be starting out with me or just arrived from someone else along the way, but you won't want to miss anyone's inspiration, so I've listed everyone participating this month at the bottom of this post.
Festive Gift Wrapping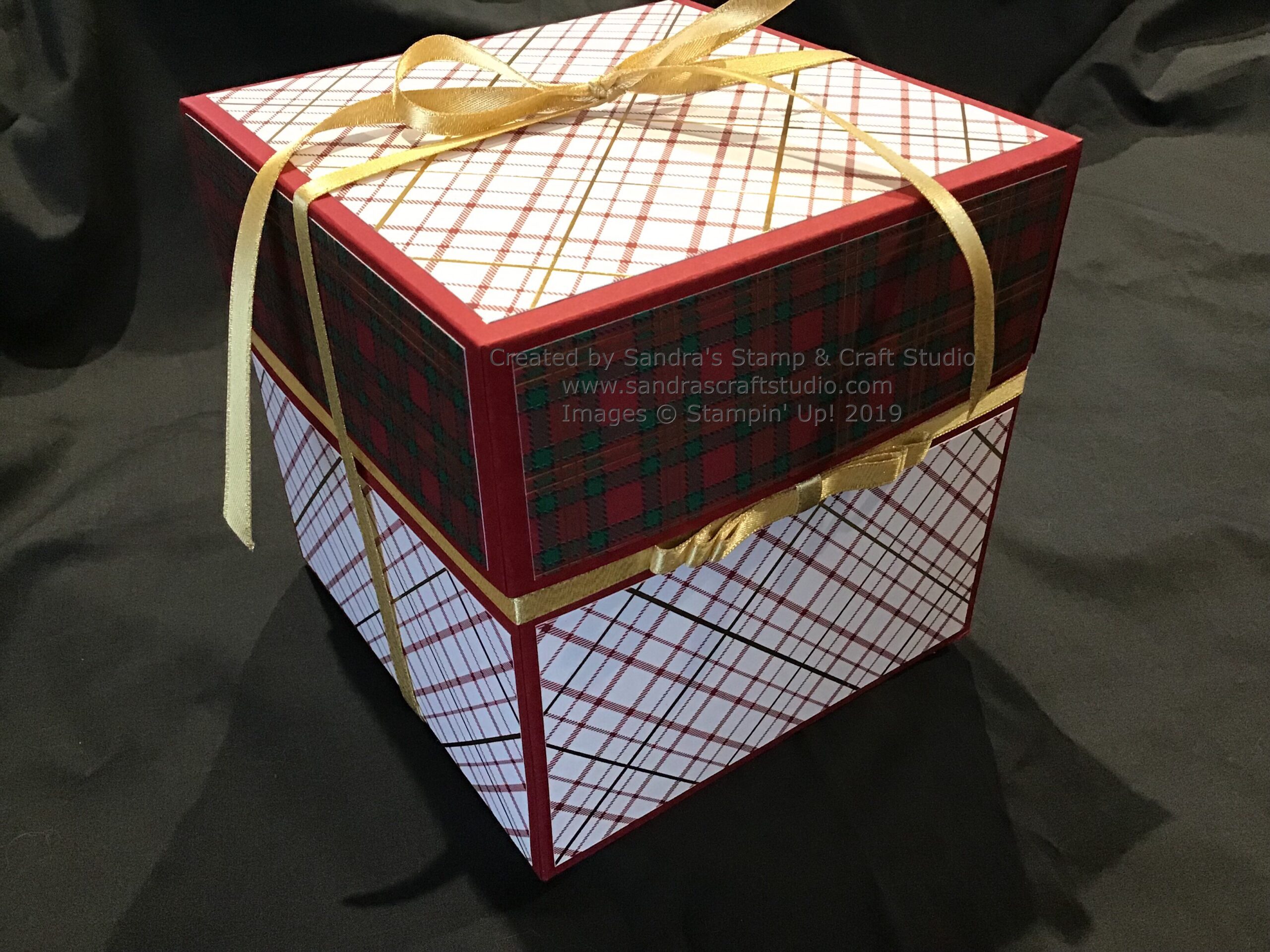 My first gift box today, dare I say, came about by accident ! During a recent private class with a small family group, one of the ladies needed a 6″ gift box for a fragile. Turns out it was for her daughter sat opposite !
I quickly set about sketching out how I could create something for her and started cutting and scoring over lunch.
Having wrongly scored a piece of Cherry Cobbler card, I threw aside to use another day but instantly saw that it had the makings of another box or lid !
The finished box above was 5-3/4″ cube, made from two sheets of 12″ Cherry Cobbler card.
The lid on this box is the depth of the tartan layer, leaving a narrow border and finished with the Gold Shimmer ribbon wrapped round the lower edge. The join was covered with a 'chocolate box bow' as I call them, lovely and flat from loops of ribbon stacked together, to keep it flat.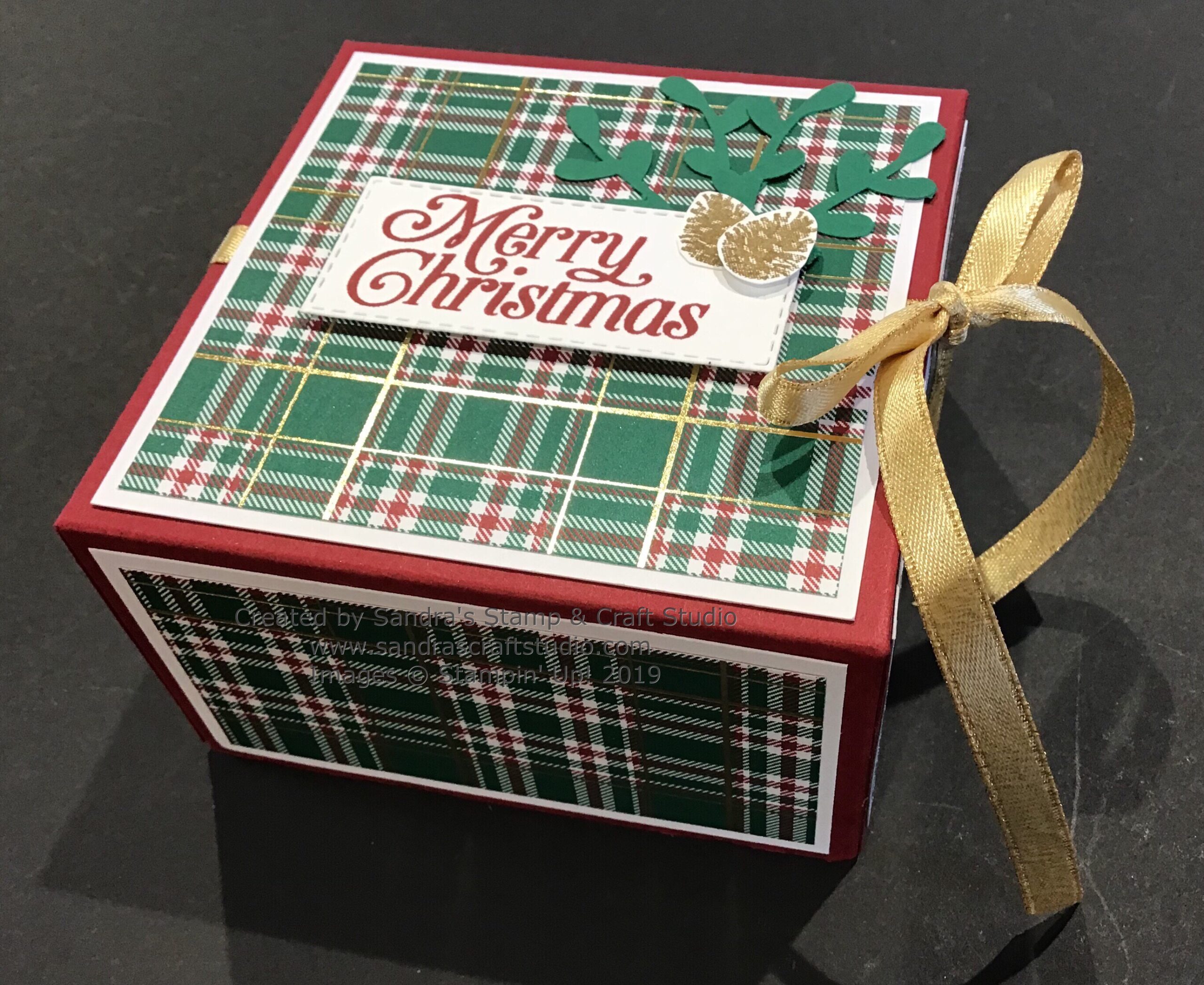 The 'wrongly scored' card, was creased and glued together to form the lid of the smaller box above.
Working out suitable measurements for the White base above, I created the same depth so that the walls were double strength.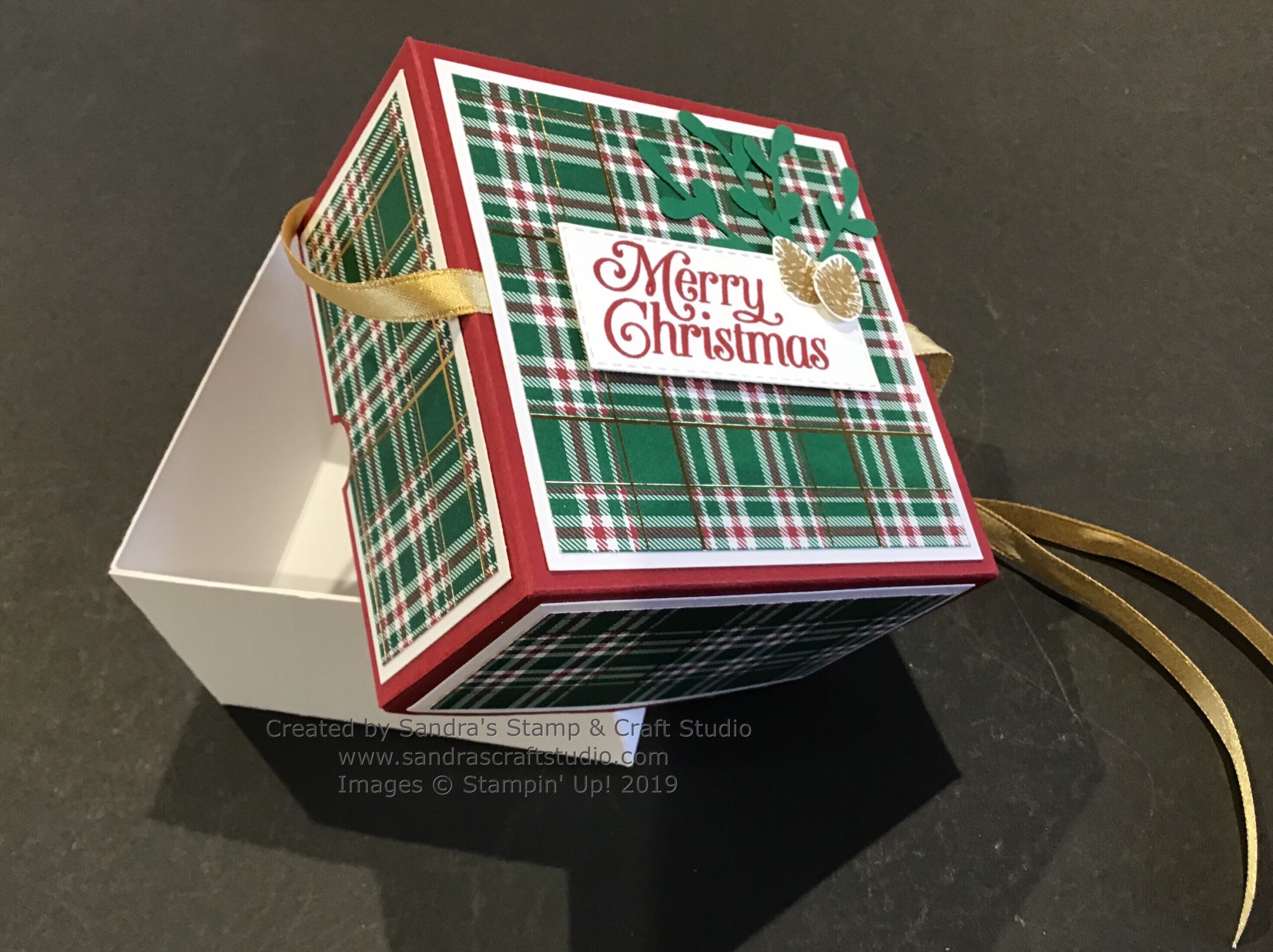 Top and sides of the lid were decorated with layer of Whisper White card and Wrapped in Plaid Designer Series …… I do love these papers, so much I've bought another pack, even though my Christmas 'makes' are nearly finished.
The Gold Shimmer ribbon finished off the decoration perfectly, adhering under the top lid layer to secure, allowing to be tied on the side.
I hope you have enjoyed seeing my project today. Once all my Christmas items have been mailed, I will be catching up on a few videos on my list, including these two boxes. Links will be updated in here once recorded.
Please leave me a quick comment before hopping to Sandy's Blog to see what she has to share with you today.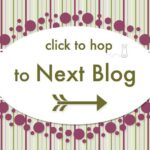 If you are in the UK, France, Germany, Netherlands or Austria and do not have a Stampin' Up! Demonstrator, I would love to help you get started ordering your favourite supplies. Whether you are shopping as a Customer, wish to Host your own Workshop / Party, or are interested in joining my Team to buy your own craft supplies at a discount or as a small business, give me a call and we can catch up, or visit my 24/7 online shop following the link below.
FREE MONTHLY TUTORIALS
The July IDEAS Tutorial Bundle featuring 'Punch it Up' themed projects from the new Annual Catalogue and
can be FREE to you in one of these 3 ways :-

* Place a minimum £30 order and I will send it to you as a Thank You. Contact me or SHOP ONLINE 24/7 HERE.

**Join my Crafty O.W.L.S. Team (Obsessed With Lovely Stamps) and download for FREE every month on our exclusive Team FaceBook page.

*** Purchase Tutorial bundle for £12  (or £10 fellow Demonstrators). 
Happy craftin'
Sandra
Contact me on : 07806 616704
For all your Stampin' Up! requirements and Special Offers, please visit : MY ONLINE 24/7 SHOP HERE.
HOSTESS CODE for JULY is NCFWJR4C
Remember to quote this when you order from my Online Shop to receive random acts of kindness 'thank-you' from me after the end of the month.