Stampin' Up! is so much more than just Stamps, Ink and Paper. I LOVE being part of a worldwide community dedicated to building meaningful relationships, inspiring creativity and confidence, and making a difference in peoples' lives!
Having crafted since I was in 'single digits', I LOVE being part of this extended global family, most of whom I would never have met, without my love of papercrafts.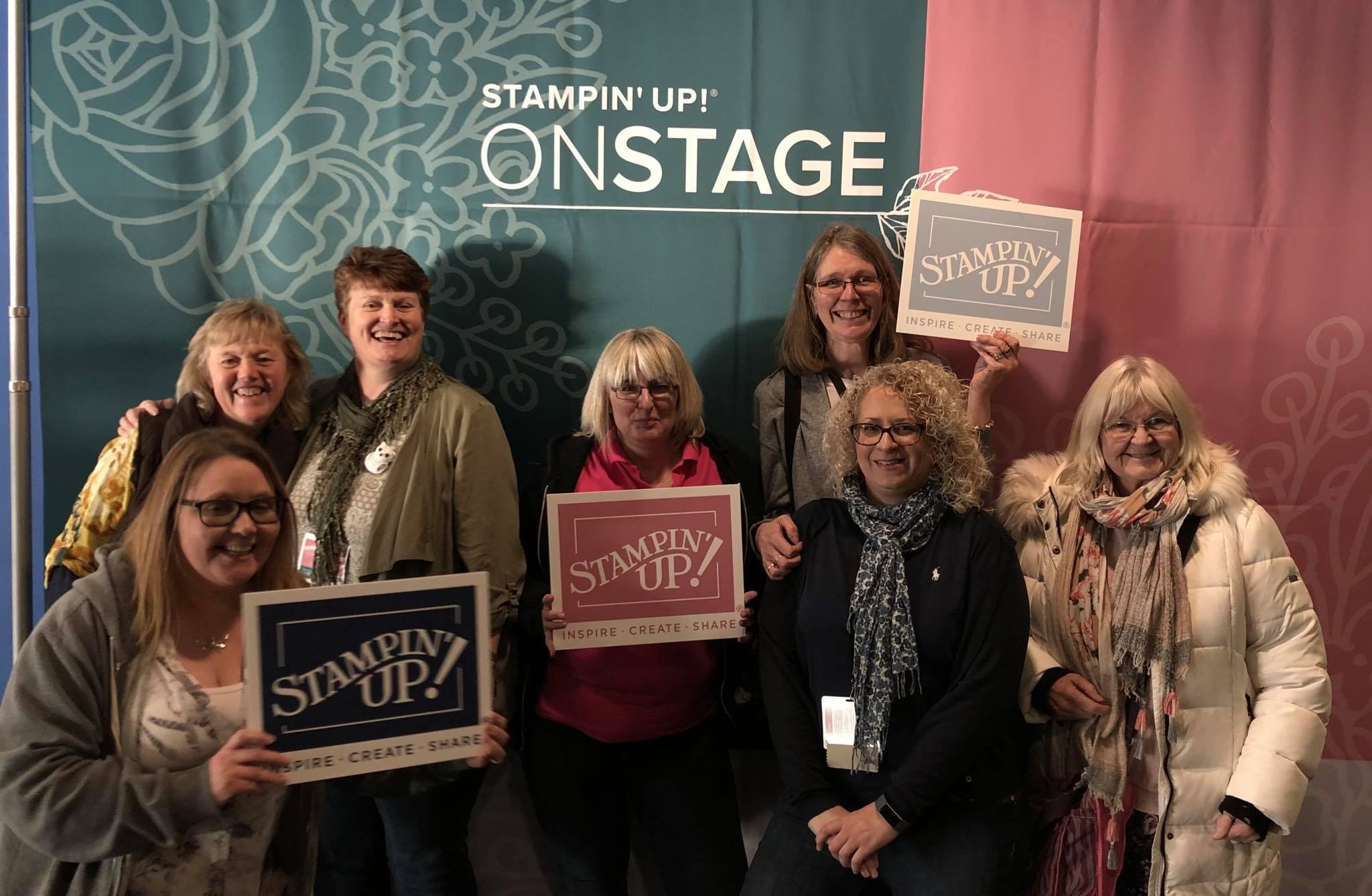 Girls just wanna have fun!
Attending our last Stampin' Up! On Stage 'Local'
Convention, in 2019
~ ~ ~ ~ ~
Sadly, COVID-19 prevented any Face-2-Face 
Stampin' Up! events during 2020 and 2021.
Looking forward to November 2022, in Vienna!





I would love to have you as part of my growing team so if you are unsure and would like more information, or would like to chat/call or pop in to the Studio for a cuppa, chat through any questions, and of course a spot of crafting, then please call or email me.
Happy craftin'
Sandra
Contact me on : 07806 616704
Email : [email protected]