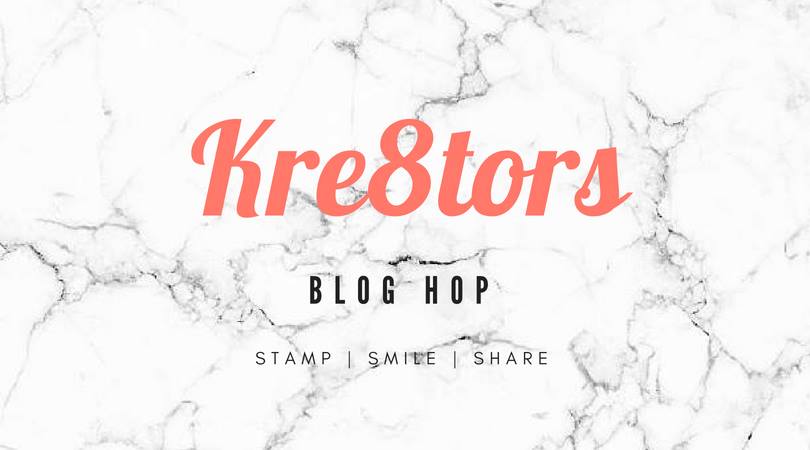 Hello and Welcome !
I'm back again today with our talented group of Global Demonstrators, in this months Kre8tors Blog Hop with our Green Monochrome challenge themed projects.
If you have just joined me from Jacqui's Blog or as one of my followers, a big warm English welcome to you. Todays hop we are all using monochrome in shades of green.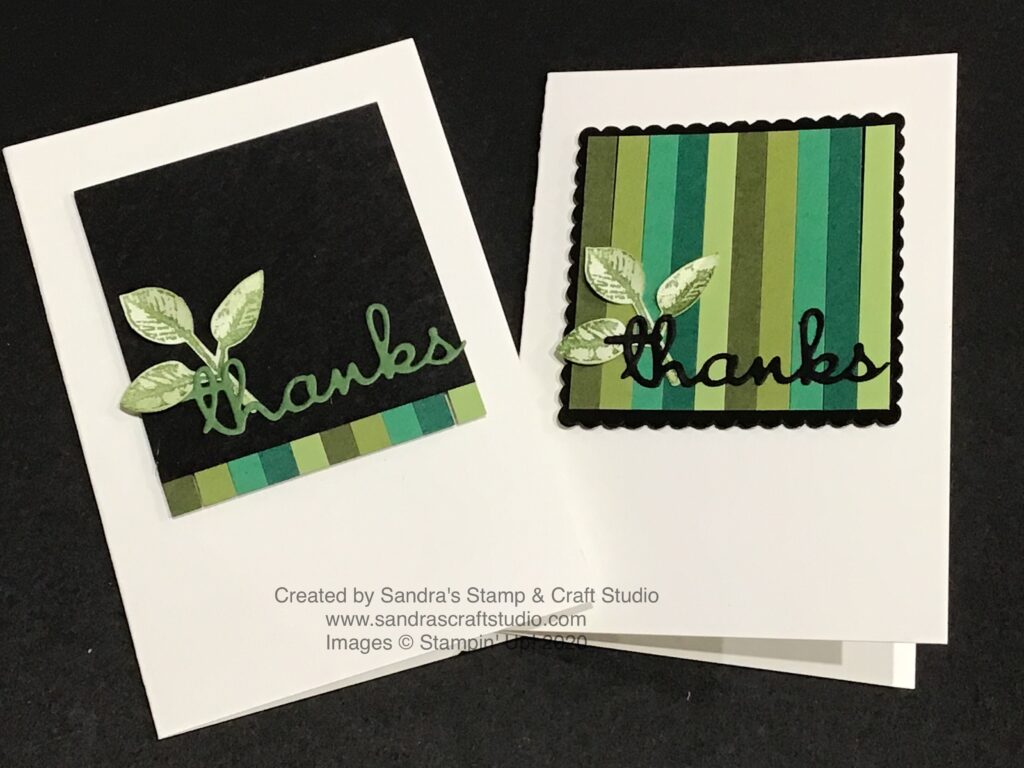 I was excited to accept this challenge as I immediately knew what I was going to do !
Last month, I took part in a Demonstrator postal swap with a Regal colour theme and today I am sharing my same design with a twist.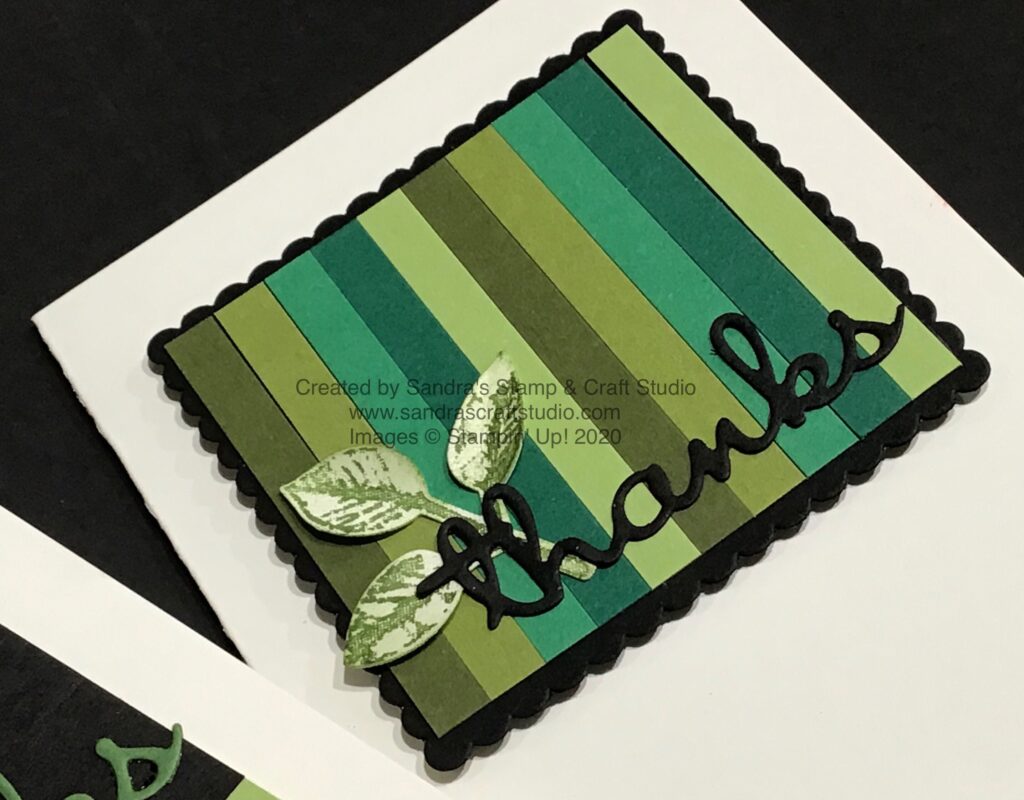 I took five different shades of Stampin' Up! green card and cut into 1/4″ strips. These were attached on the reverse with selotape, making the whole area is covered in and then cut into a 2.5″ square.
Next I attached to a Basic Black scalloped layer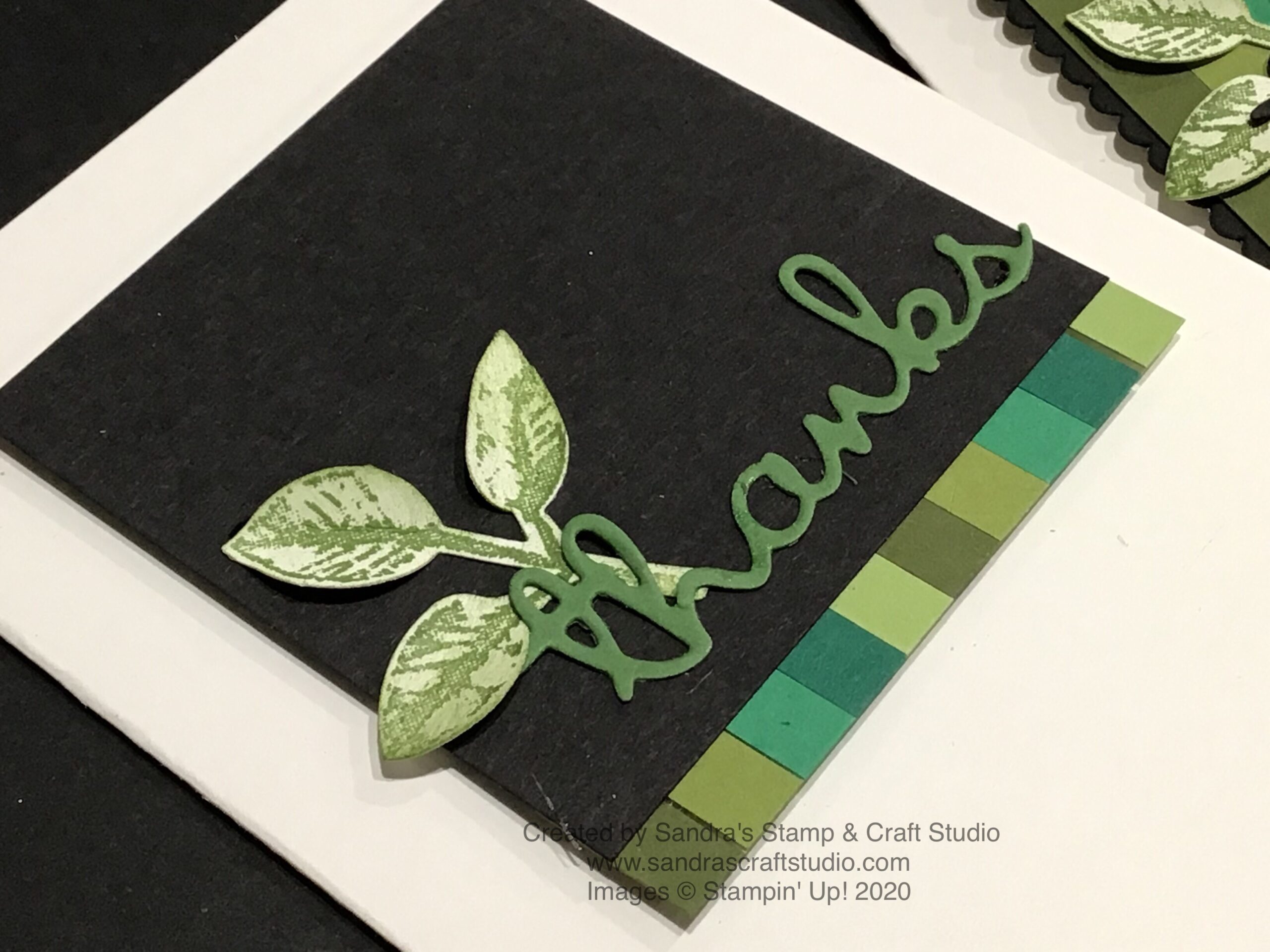 My 2nd card used up another strip from the above leftover panel. Sentiments from Well Said Dies were cut from Basic Black and Mossy Meadow to embellish, adding to a Mossy Meadow inked leaf from Painted Harvest #144783.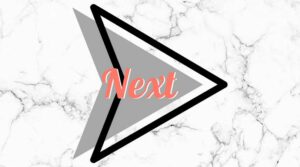 Roll Call list
Melissa Tennison (USA)
Su Mohr
Tricia Butts
Dana Sullivan – USA
Libby Fens
Angie McKenzie
Laura Mackie (UK)
Sue McDonald
Tracie St-Louis – Canada
Margriet Siekman (NL)
Alexandra Rauf
Sue Allen -Australia
Kristie Wilson
Kirsteen Gill
Rebecca-Jo Unwin- Australia
Cheryl Taylor (UK
Jan Musselman – USA
Jacqui Lawrence UK
Sandra Roberts (UK)
Janey Backer (USA)
Jo Blackman
Annette Ball -Canada
Ann Krucek
Michelle Bryant
Annette Elias-De Kijkkast
Anastasia Radloff
Rochelle Laird-Smith (Australia)
Cheryl Hamilton

I would love you to leave me a quick comment before hopping to Janey's Blog to see what she has to share with you today.
Thanks for stopping by and hope to see you back here soon.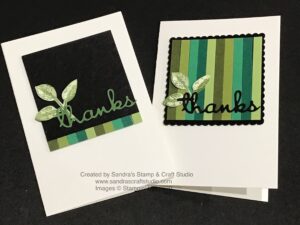 If you are in the UK, France, Germany, Netherlands or Austria and do not have a Stampin' Up! Demonstrator, I would love to help you get started ordering your favourite supplies. Whether you are shopping as a Customer, wish to Host your own Workshop / Party, or are interested in joining my Team to buy your own craft supplies at a discount or as a small business, give me a call and we can catch up, or visit my 24/7 online shop following the link below.
FREE MONTHLY TUTORIALS
The July IDEAS Tutorial Bundle featuring 'Punch it Up' themed projects from the new Annual Catalogue and
can be FREE to you in one of these 3 ways :-

* Place a minimum £30 order and I will send it to you as a Thank You. Contact me or SHOP ONLINE 24/7 HERE.

**Join my Crafty O.W.L.S. Team (Obsessed With Lovely Stamps) and download for FREE every month on our exclusive Team FaceBook page.

*** Purchase Tutorial bundle for £12  (or £10 fellow Demonstrators). 
Happy craftin'
Sandra
Contact me on : 07806 616704
For all your Stampin' Up! requirements and Special Offers, please visit : MY ONLINE 24/7 SHOP HERE.
HOSTESS CODE for JULY is NCFWJR4C
Remember to quote this when you order from my Online Shop to receive random acts of kindness 'thank-you' from me after the end of the month.