Hello and Welcome !
I'm back again today with our talented group of Global Demonstrators, in this months Colour Combo Blog Hop, sharing with you our Lovely Lipstick, Granny Apple Green and Crushed Curry themed projects.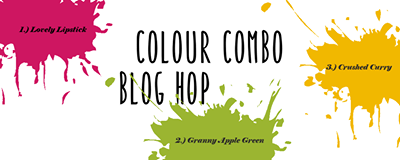 If you have just joined me from Nicole's Blog or as one of my followers, a big warm English welcome to you.
For today's hop, I have chosen to use a little artistic licence ! Just look at how close these colours are….not quite exactly today's colours but so close ! Today I will be using the Hand-Lettered Prose Dies and the Pigment Sprinkles Watercolour Crystals.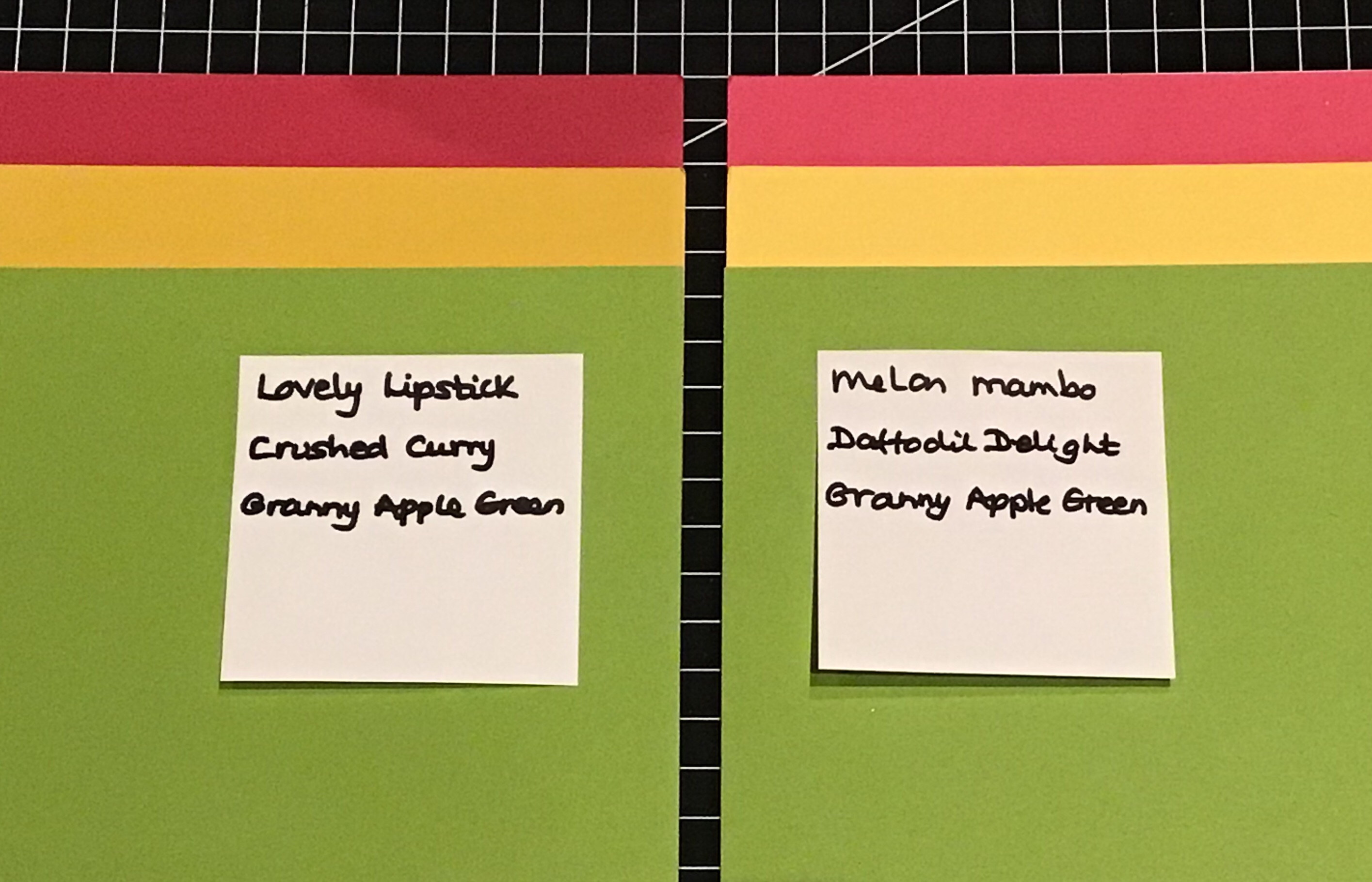 The Pigment Sprinkles are in a pack of SIX colours, created to co-ordinate with the Stampin' Up! colours. They work especially well with Watercolour paper.
Start by placing piece of Watercolour Paper on a protective surface. I like to use a sheet of Stampin' Up! Grid Paper and laminate it for messy work.
Next, spritz the Watercolour Paper, using a fine spray mist. Sprinkle the powders in turn over the card and watch the pigments run. Dry with a Heat Tool and the paper will flatten out again.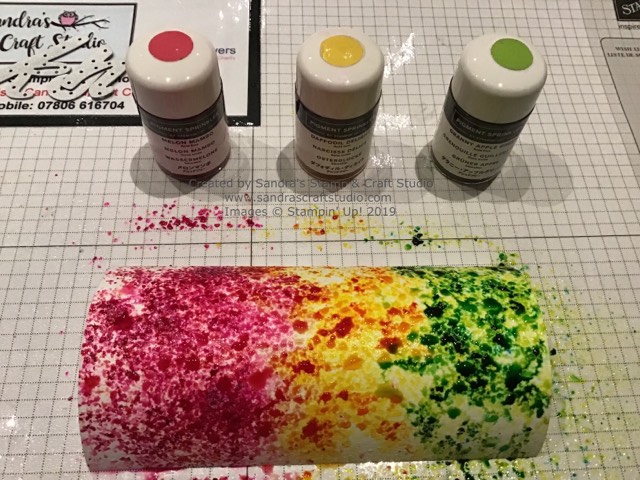 Using the Hand-Lettered Prose Dies, arrange the letters as you wish and Die-Cut, taking care to keep the 'middles' of letters like 'a' and 'k' here in my example.
Here I mounted the water-coloured pieces onto a Basic Black mat layer, before layering onto base cards in each of the Colour Combo Challenge colours, on Stampin' Dimensionals. These bright colours really worked well with the Basic Black underneath.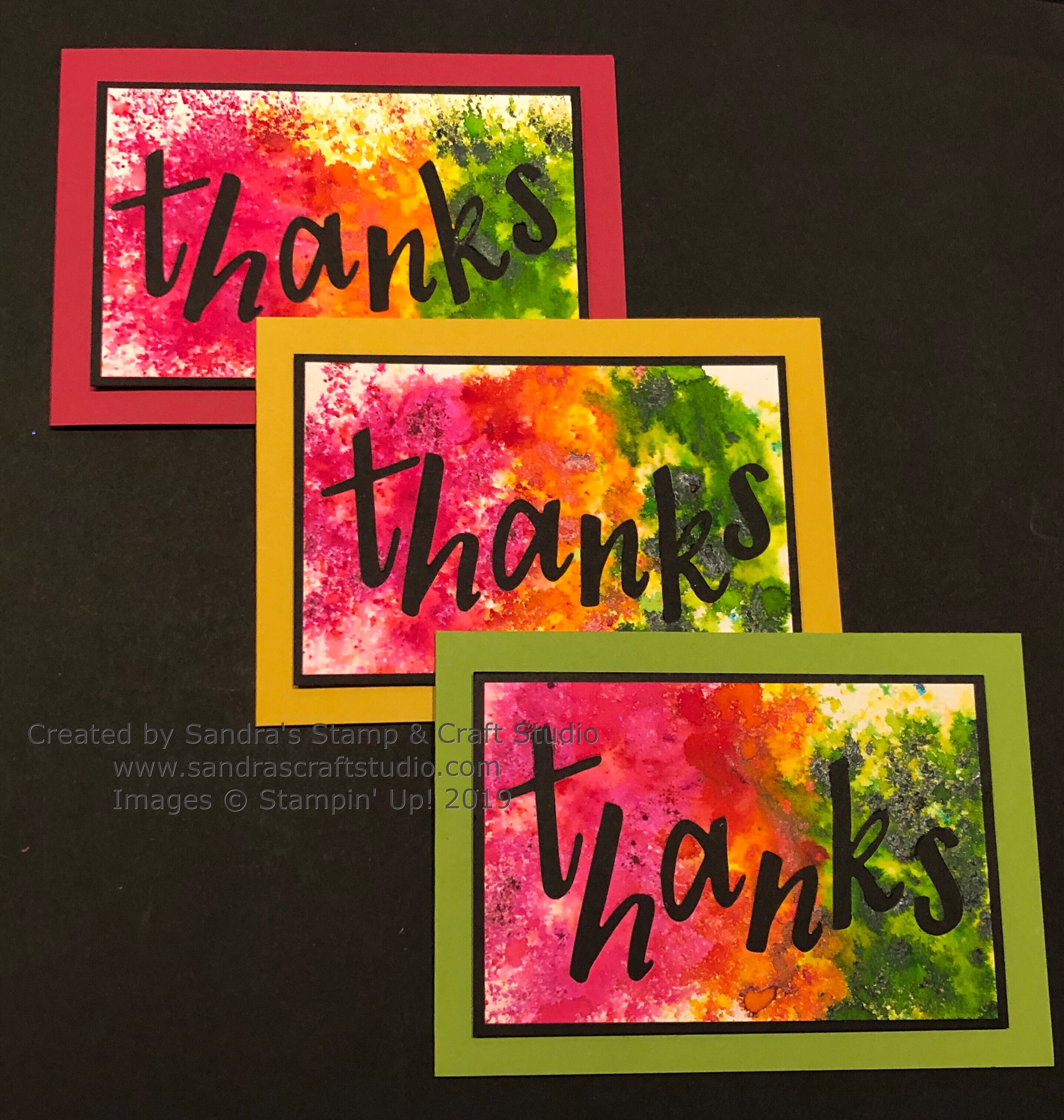 Don't forget to add the middles of letters in letters like the 'a' and 'k' as in close up below.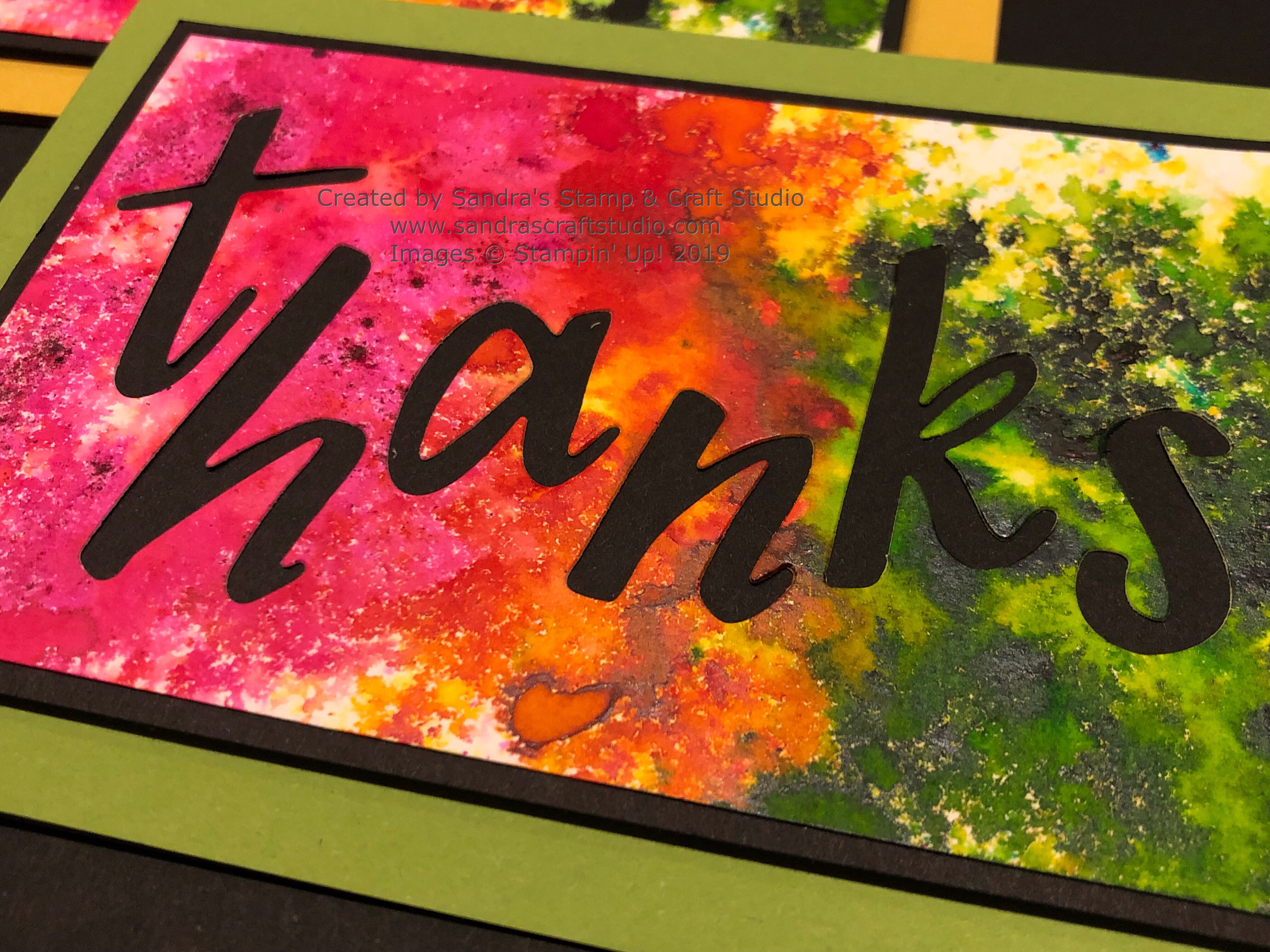 Of course, I had to use the actual die cut pieces on the 'clean & simple' card below, showing the positive and negative images together.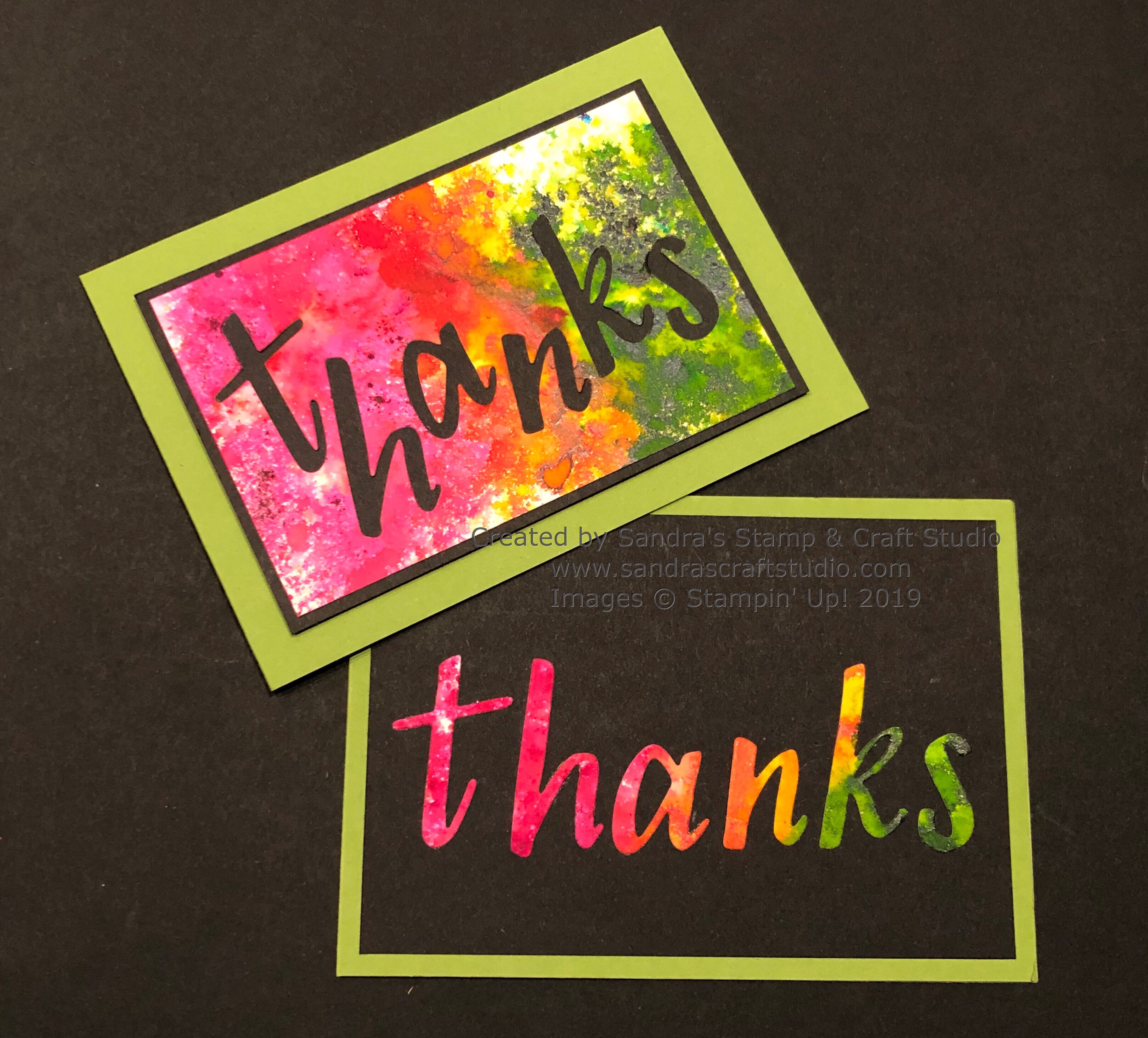 I hope you have enjoyed seeing my samples today. I'm really loving the Pigment Sprinkles and can't wait for their next project. Stampin' Up! have chosen some lovely colours that co-ordinate with our stock card and accessory colours.
We love to hear your comments before continuing along your 'hop' to Helzi's Blog and see what she has to share with you today.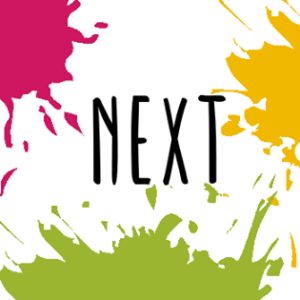 Hop stops this month …..
Thanks for stopping by and hope to see you back here soon.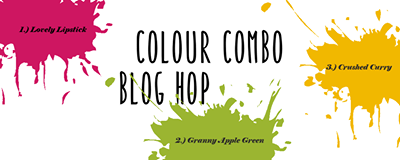 If you are in the UK, France, Germany, Netherlands or Austria and do not have a Stampin' Up! Demonstrator, I would love to help you get started ordering your favourite supplies. Whether you are shopping as a Customer, wish to Host your own Workshop / Party, or are interested in joining my Team to buy your own craft supplies at a discount or as a small business, give me a call and we can catch up, or visit my 24/7 online shop following the link below.