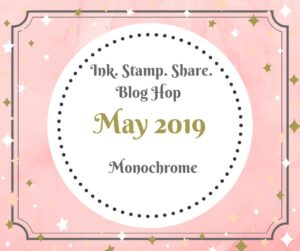 Hello and Welcome back to our Ink, Stamp, Share Blog Hop, joining myself Sandra here in Norfolk, UK and other fellow Demonstrator colleagues around the globe.
This month our theme is to create a 'Monochrome' project. So what is Monochrome ? The definition is "a photograph or picture developed or executed in black and white or in varying tones of only one colour".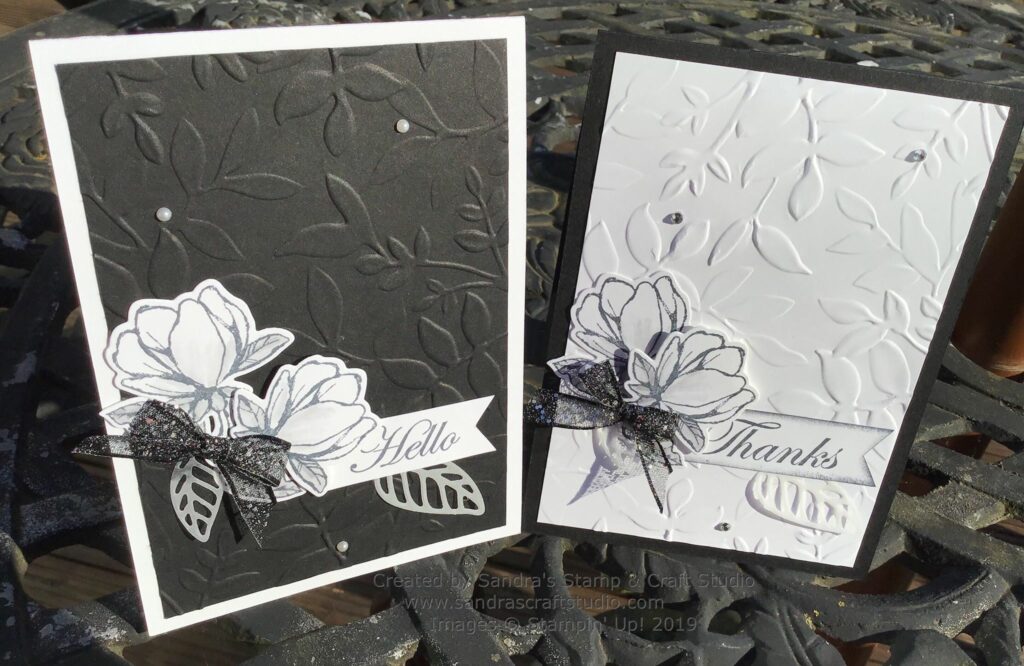 For todays 'Blog Hop' I have used the upcoming 'new' Good Morning Magnolia stamp set #149298. These are beautiful new stamps that come with many other products collectively called the Magnolia Lane Suite and will be found on pages 36-39 of the new catalogue.
My preferred 'monochrome' is still the traditional black & white, so here I started with a base colour and a mat layer in each of these.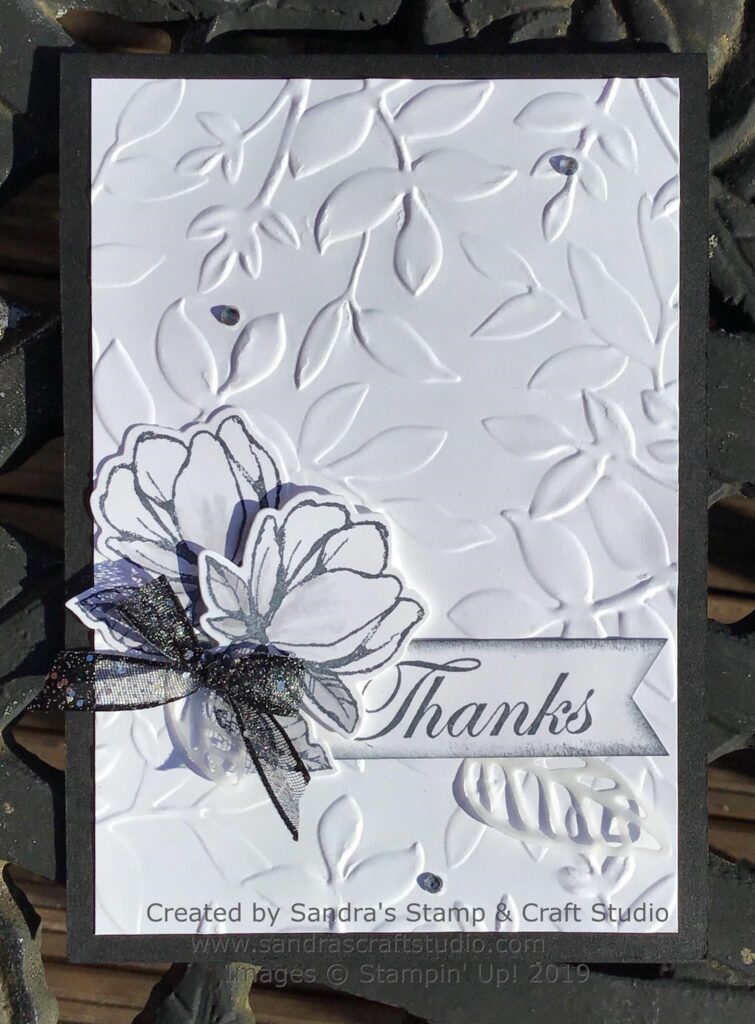 I embossed the mat layers using Layered Leaves Textured Impressions Embossing Folder #143704. (I've noticed although this is carrying over into the new catalogue, it will appear under a different code Layered Leaves 3D #152321)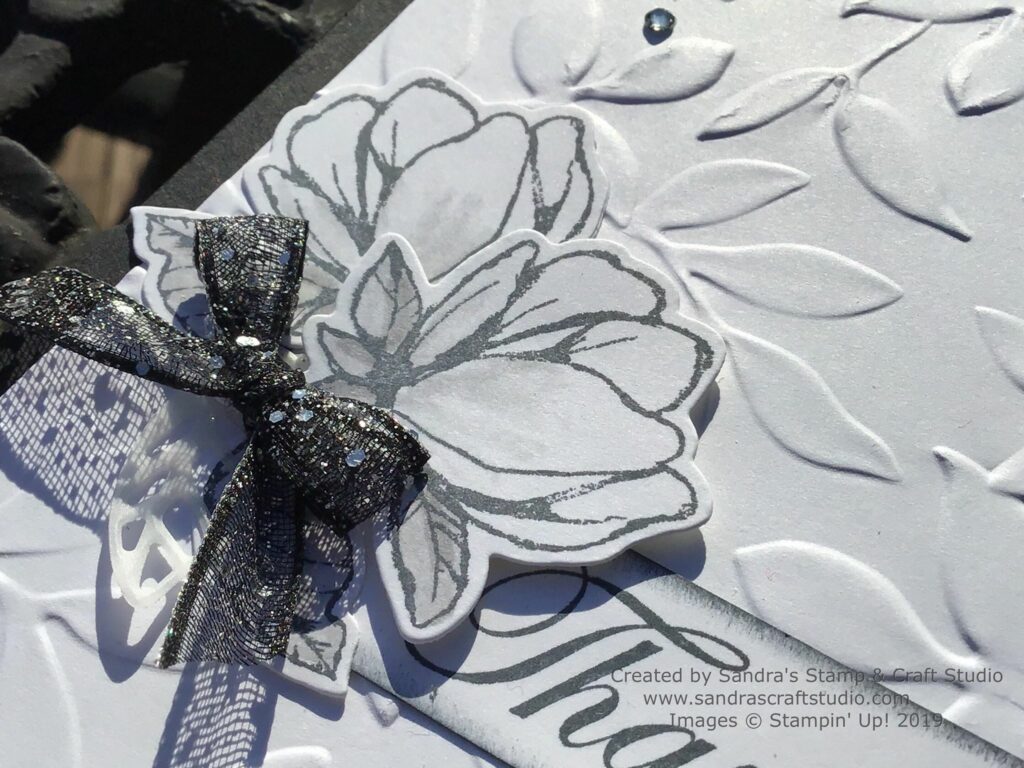 These photos were taken in the beautiful bright morning sunshine, so hope they pick up the detail for you.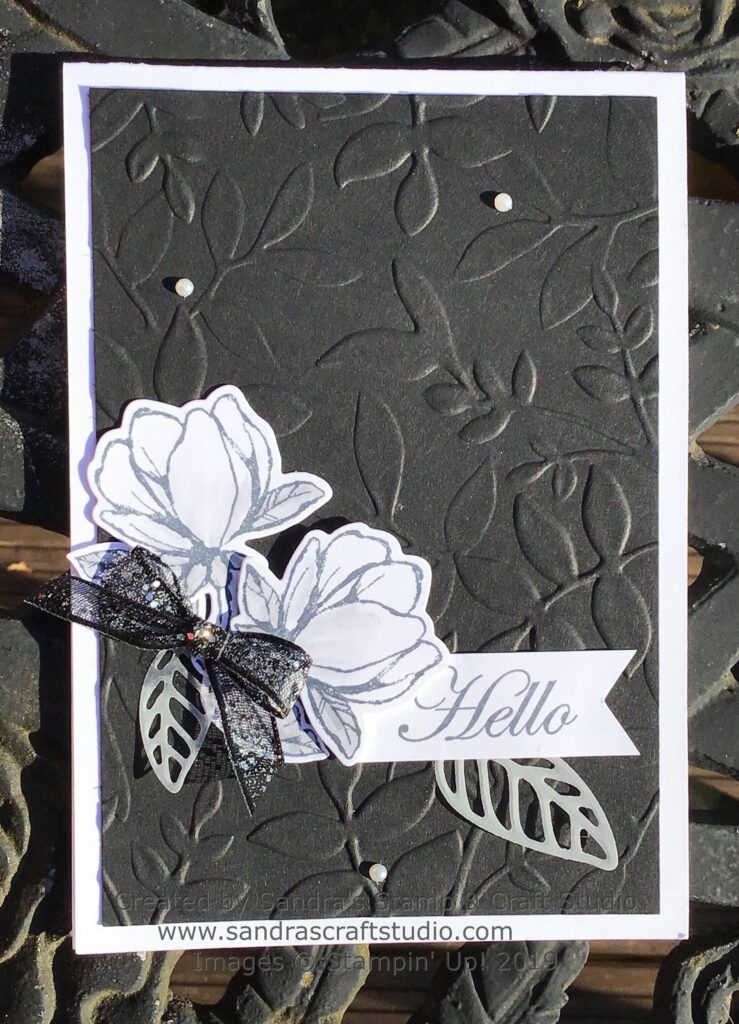 I hope you have enjoyed my project today and that you enjoy the rest of your 'hop' around the globe.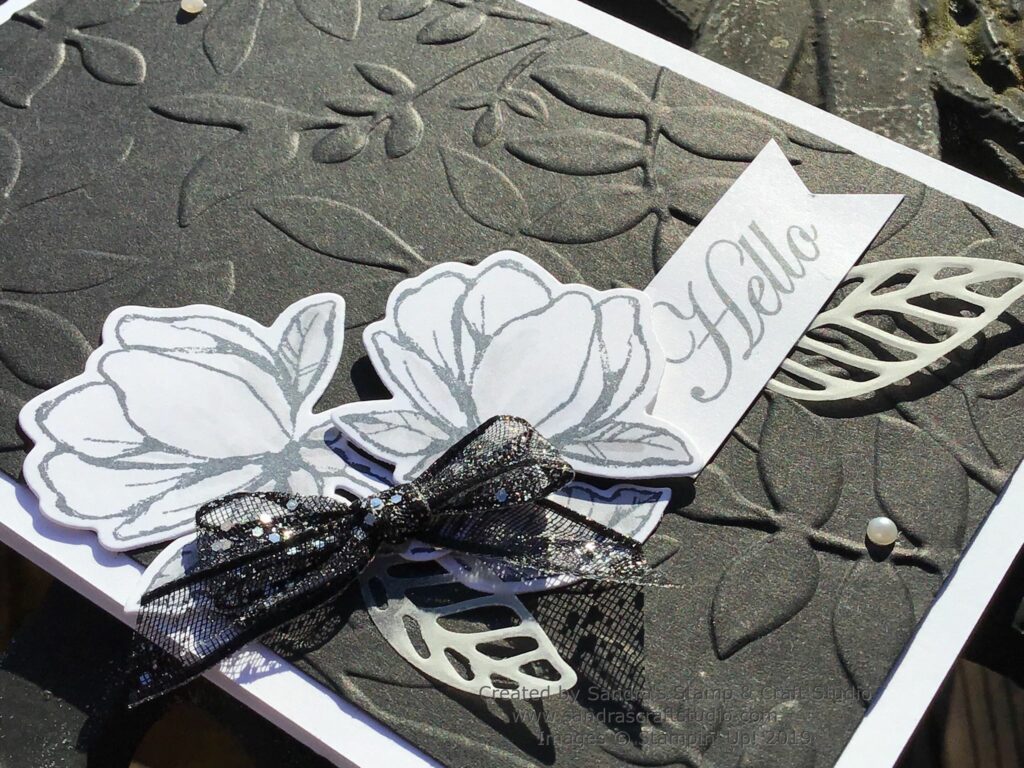 Please leave me a quick comment before clicking on the 'Next' button and hopping to Laura's Blog to see a preview of her gorgeous projects being shared with you today!
Thanks for stopping by and hope to see you back here soon.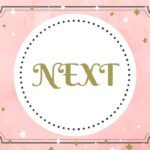 If you are in the UK and do not have a Stampin' Up! Demonstrator, I would love to help you get started ordering your favourite supplies. Whether you are shopping as a Customer, wish to Host your own Workshop / Party, or are interested in joining my Team to buy your own craft supplies at a discount or as a small business, give me a call and we can catch up, or visit my 24/7 online shop following the link below.
FREE MONTHLY TUTORIALS
The May IDEAS Tutorial Bundle is full of Wellness & Healing projects, featuring Hello, Sympathy and Get Well Soon themed inspiration
and can be FREE to you in one of these 3 ways :-
* Place a minimum £30 order and I will send it to you as a Thank You.
Shopping online click 24/7 Stampin' Up! Online shop but remember
to quote the monthly Hostess Code at the top of this screen or in my signature block below.
**Join my Crafty O.W.L.S. Team (Obsessed With Lovely Stamps) and download for FREE every month on our exclusive Team FaceBook page.
*** Purchase Tutorial bundle for £12 (or £10 fellow Demonstrators).
Happy craftin'
Sandra
Contact me on : 07806 616704
For all your Stampin' Up! requirements and Special Offers, please visit : 
MY ONLINE SHOP http://www.stampinup.net/esuite/home/sandraroberts
HOSTESS CODE for MAY is 7EXPNUE9

Remember to quote this when you order from my Online Shop to receive random acts of kindness 'thank-you' from me after the end of the month.
ProductsUsed