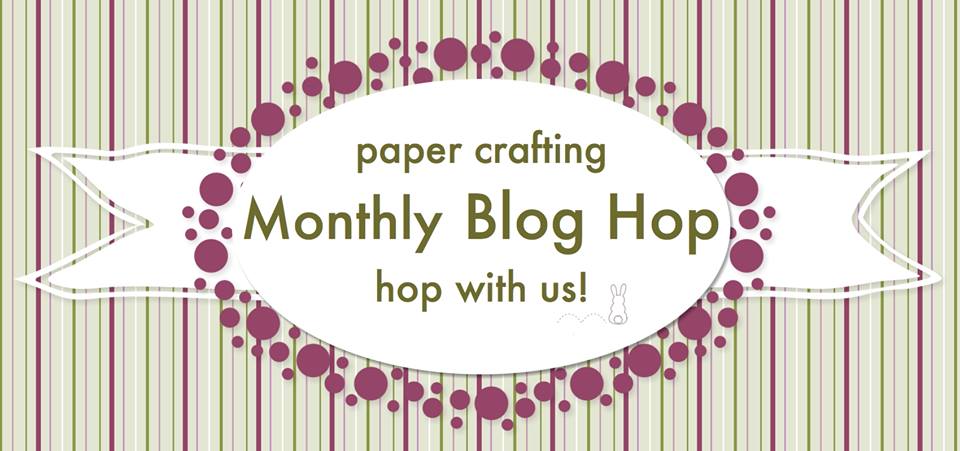 Hi and welcome back to todays hop around the globe with my fellow Demonstrators sharing projects around the above theme. You may be starting out with me or just arrived from one of the other participants this month.
Put your feet up and enjoy chilling with a cuppa, whilst 'hopping' round the globe to view fabulous inspirational projects.
Noble Peacock Suite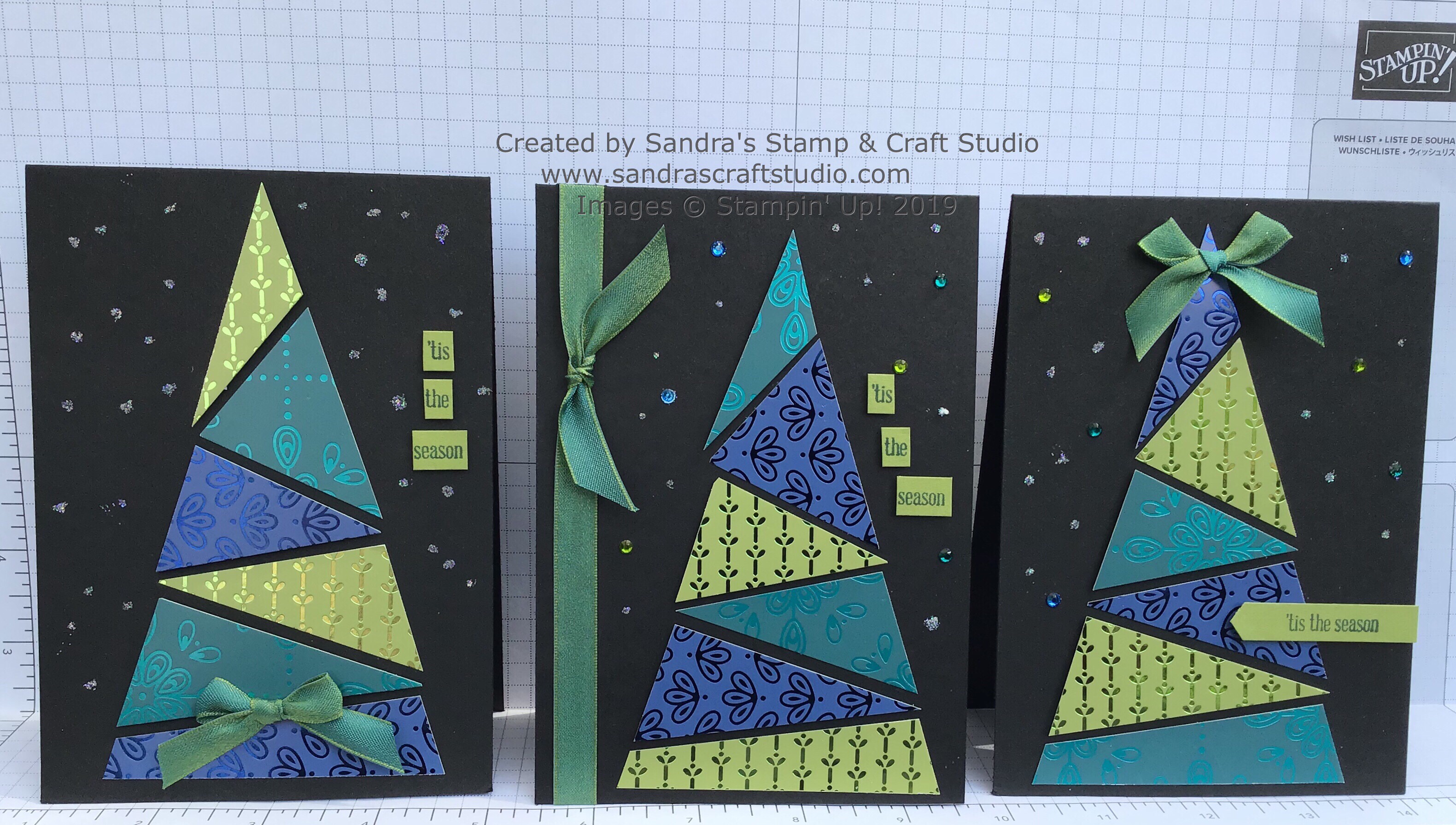 Don't you just love a 'bit of bling' on your craft projects ? I was really looking forward to this months 'hop' as I had immediately fallen in love with the Noble Peacock Designer Series Papers #149493 and Noble Peacock Foil Sheets #149495 featured on pages 24-26 in the new Annual Catalogue.
My new catalogue order was waiting for me, on return from my holiday. My favourites were were the gorgeous 3/8″ (1cm) Reversible Ribbon #149496 and Noble Peacock Rhinestones #149494 from the Noble Peacock Suite, which you can find this Suite featured on pages 24-26. I simply LOVE this combination of colours Stampin' Up! have put together for this suite …. good old favourite Old Olive pairing up with two of it's new 2019-2021 friends, Blueberry Bushell and Pretty Peacock.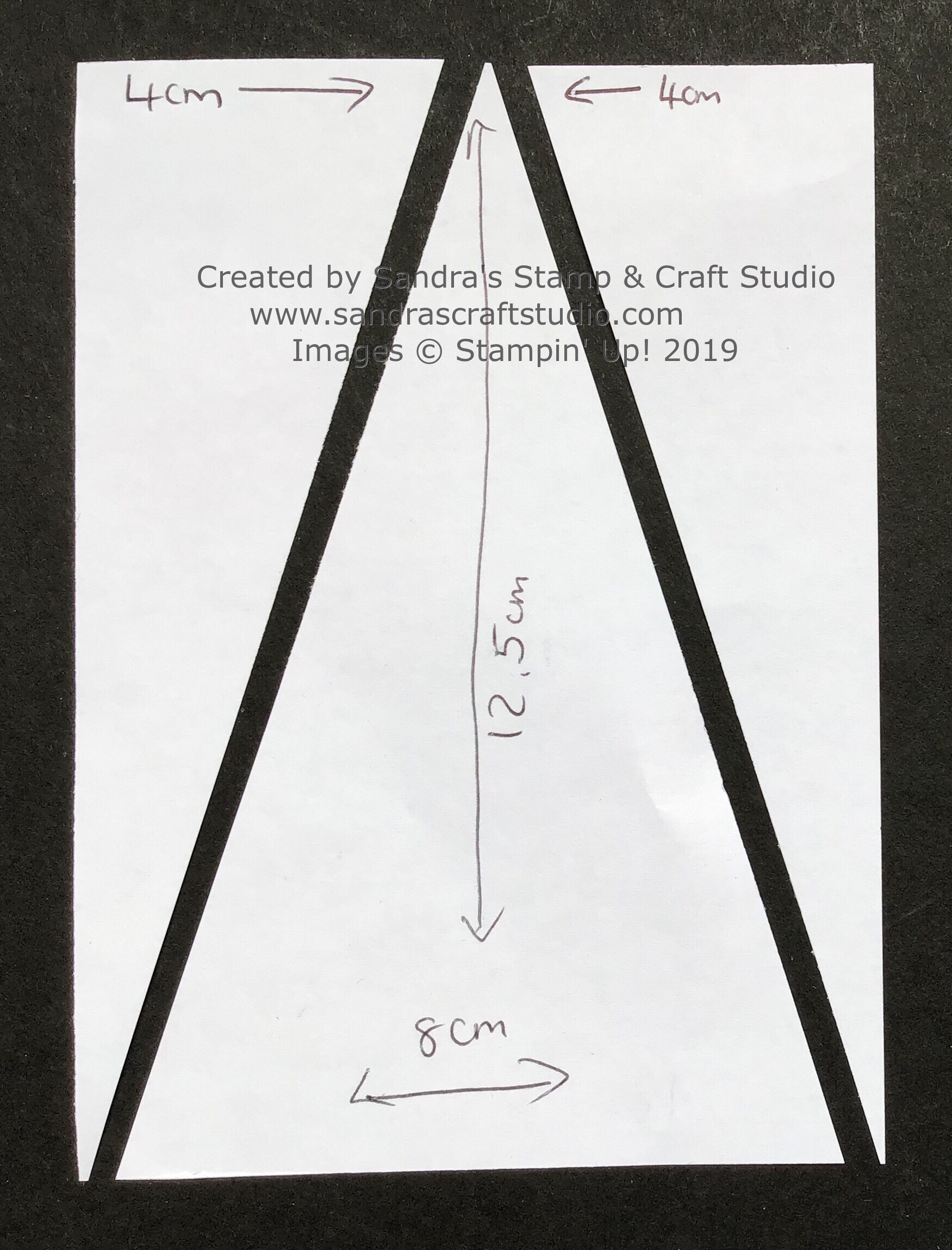 Start by cutting rectangle of each Designer Series Paper into a rectangle 12.5cm x 8cm. Turn over and mark the centre top with pencil.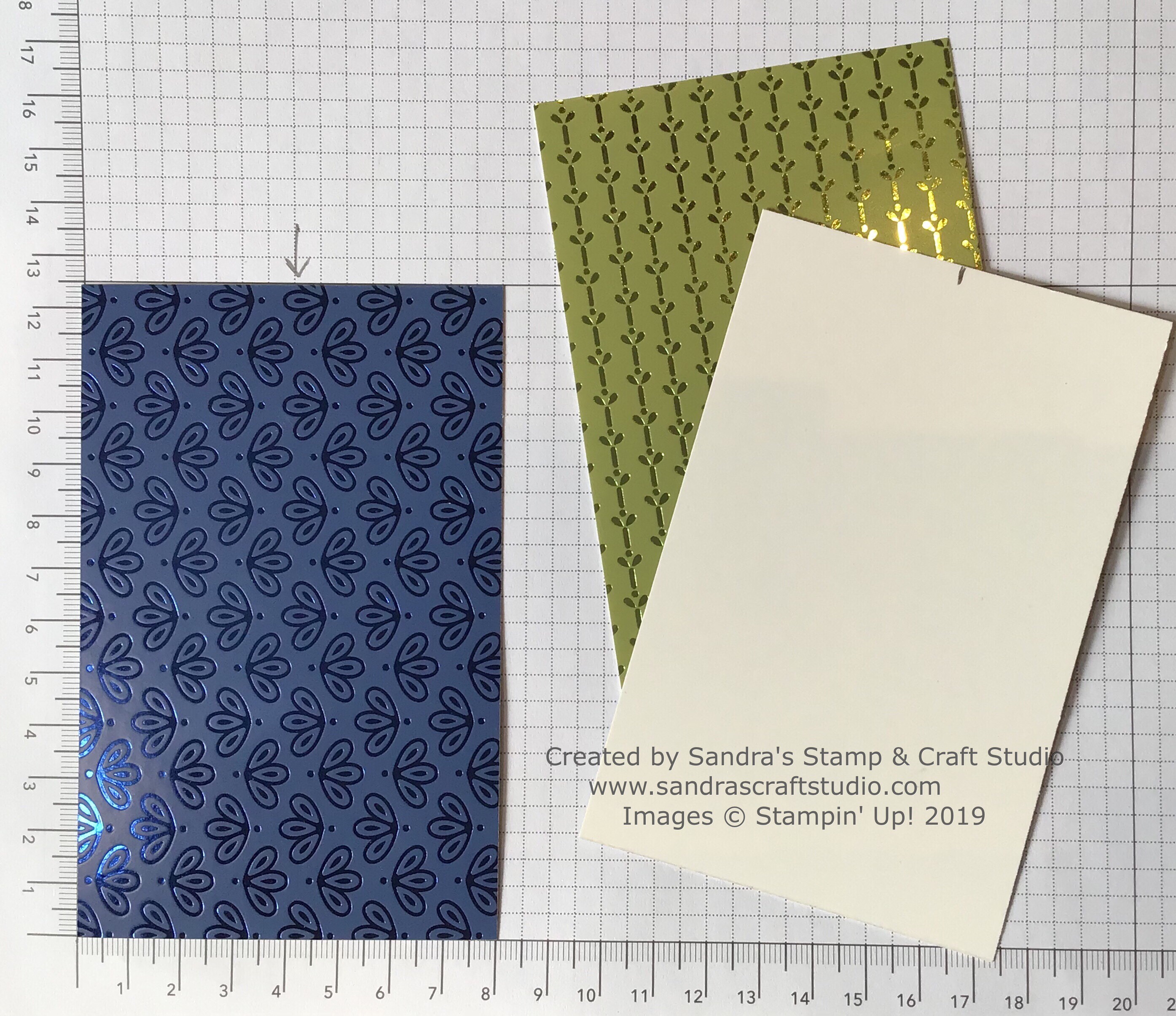 Place face down in the corner of Grid Paper #130148 and mark as indicated on photo – left-hand side at 2cm, 5cm and 10cm and right-hand side at 1cm, 4cm and 7cm. I found it easier to label each section 1-6 to keep in order.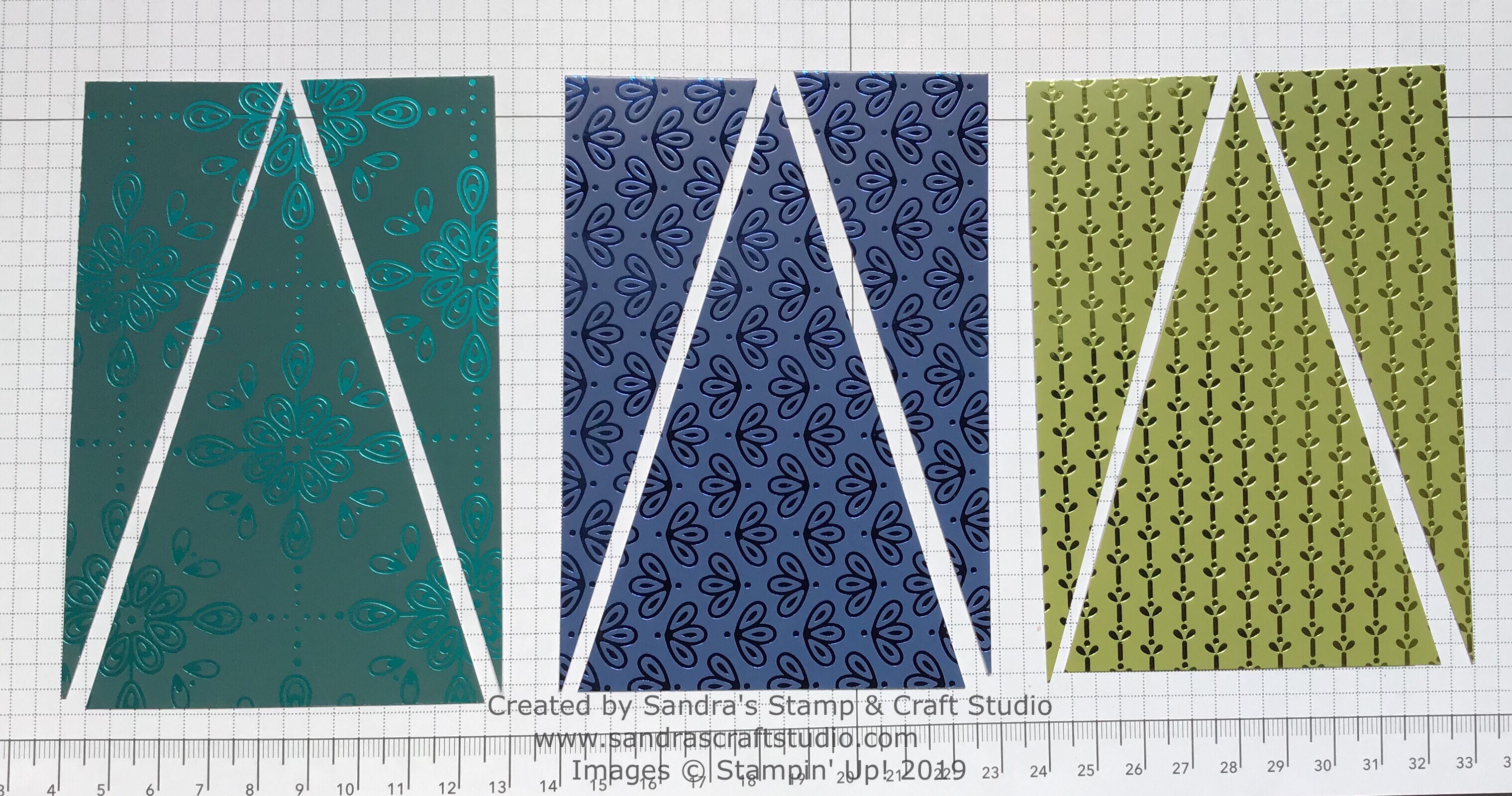 Cutting one in each of 3 colours, you will now be able to mix & match and create 3 cards. Lay pieces onto your base card in corresponding order, as you cut. Each card has a different combination.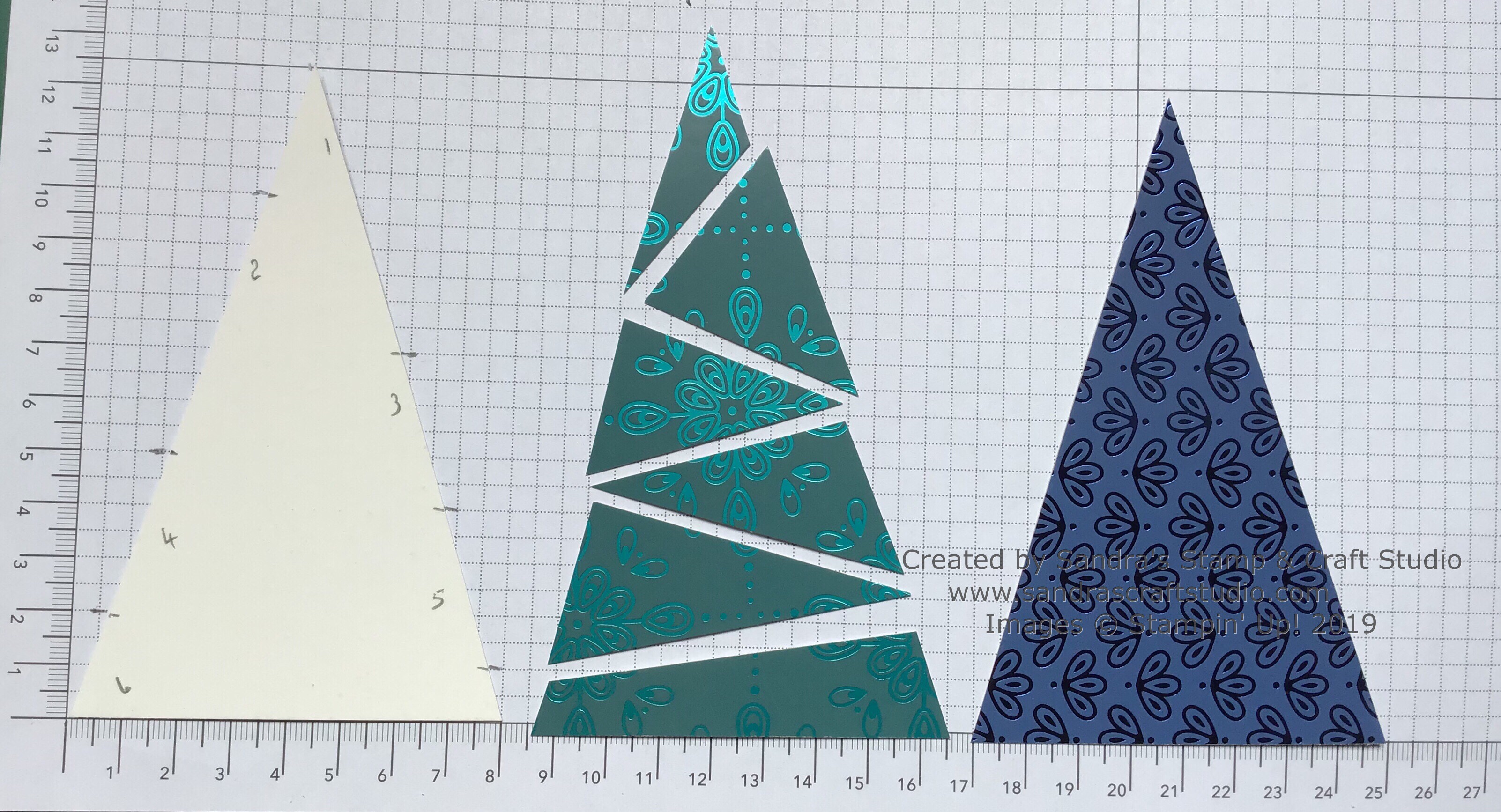 I created three base cards using Basic Black card #121688 which have all been assembled slightly differently using all of the same products.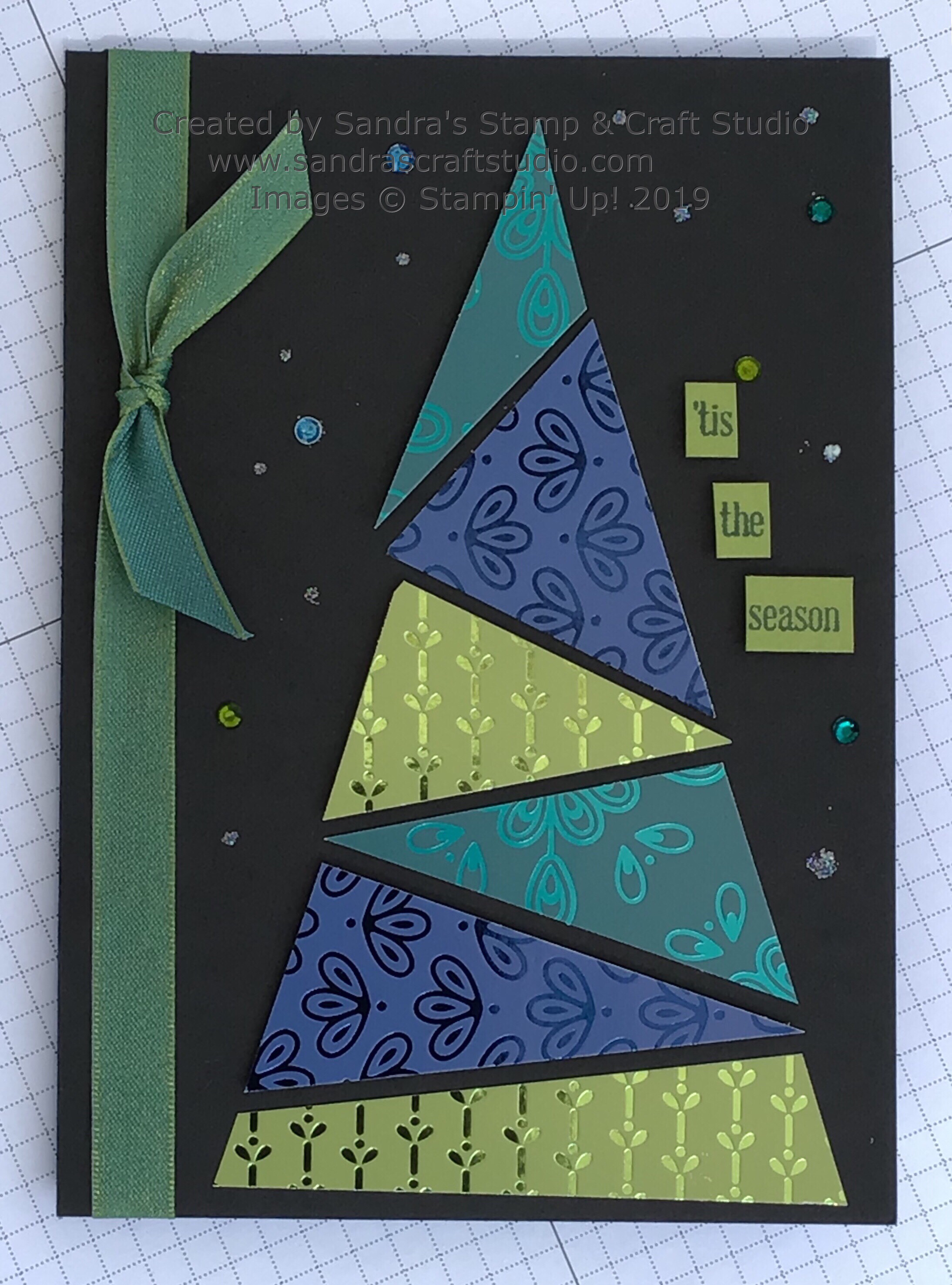 For my background, I dotted some Tombow Adhesive #110755 on the base card and sprinkled Dazzling Diamonds Stampin' Glitter #133751 and added a few Noble Peacock Rhinestones #149494.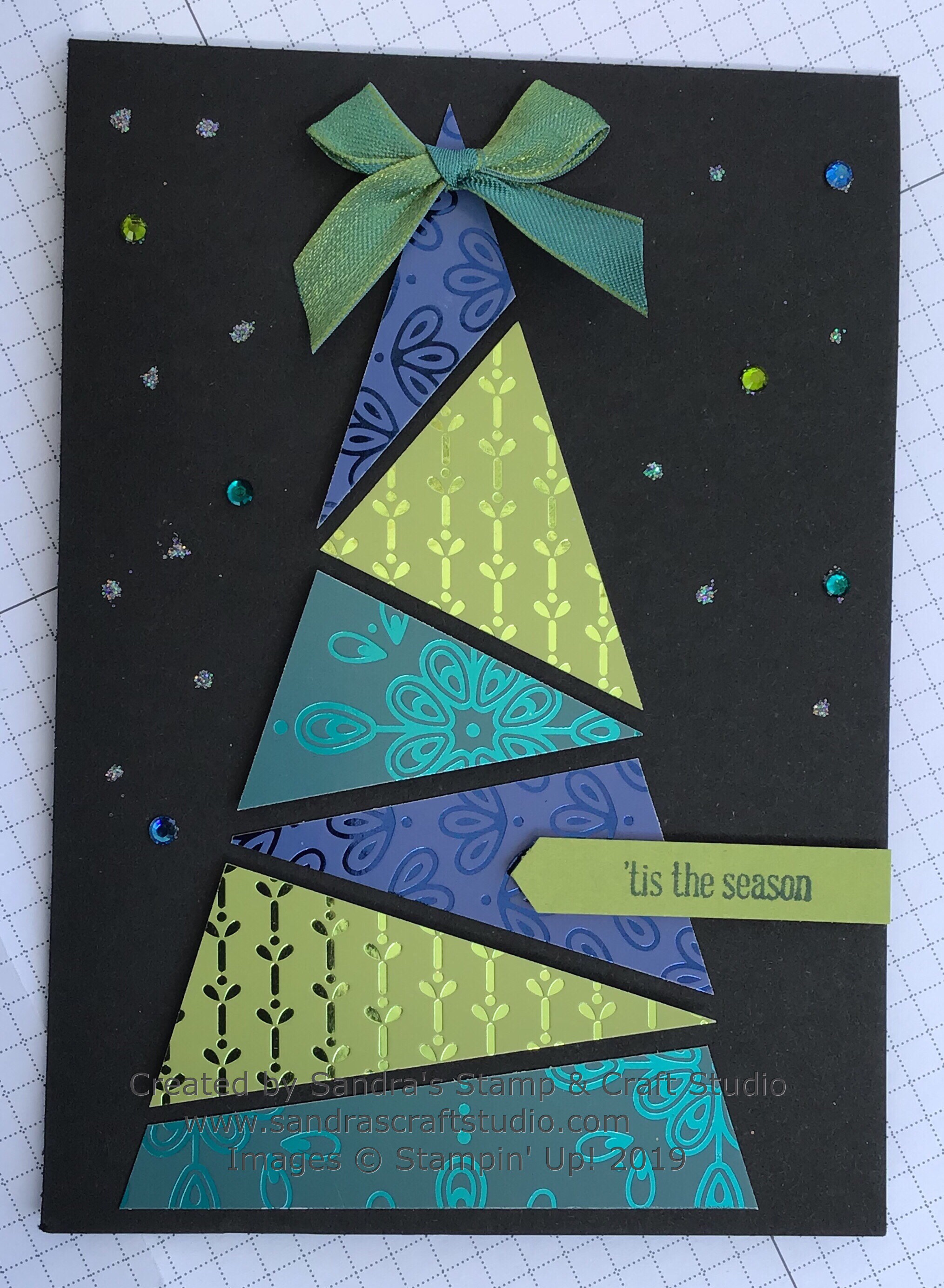 For this variation I cut the sentiment into 3 pieces and raised on 3D Stampin' Dimensionals #104430 and Mini Stampin' Dimensionals #144108.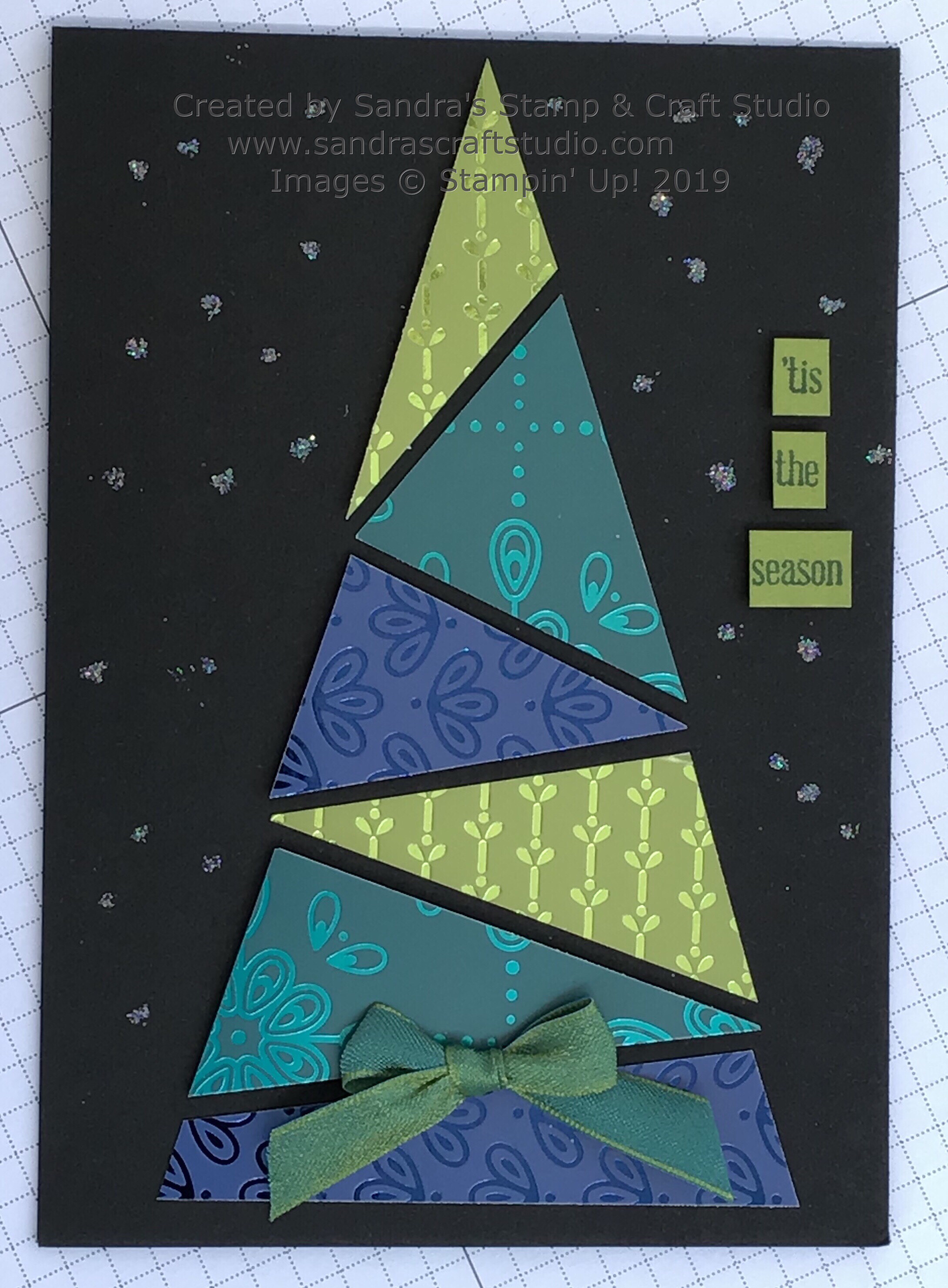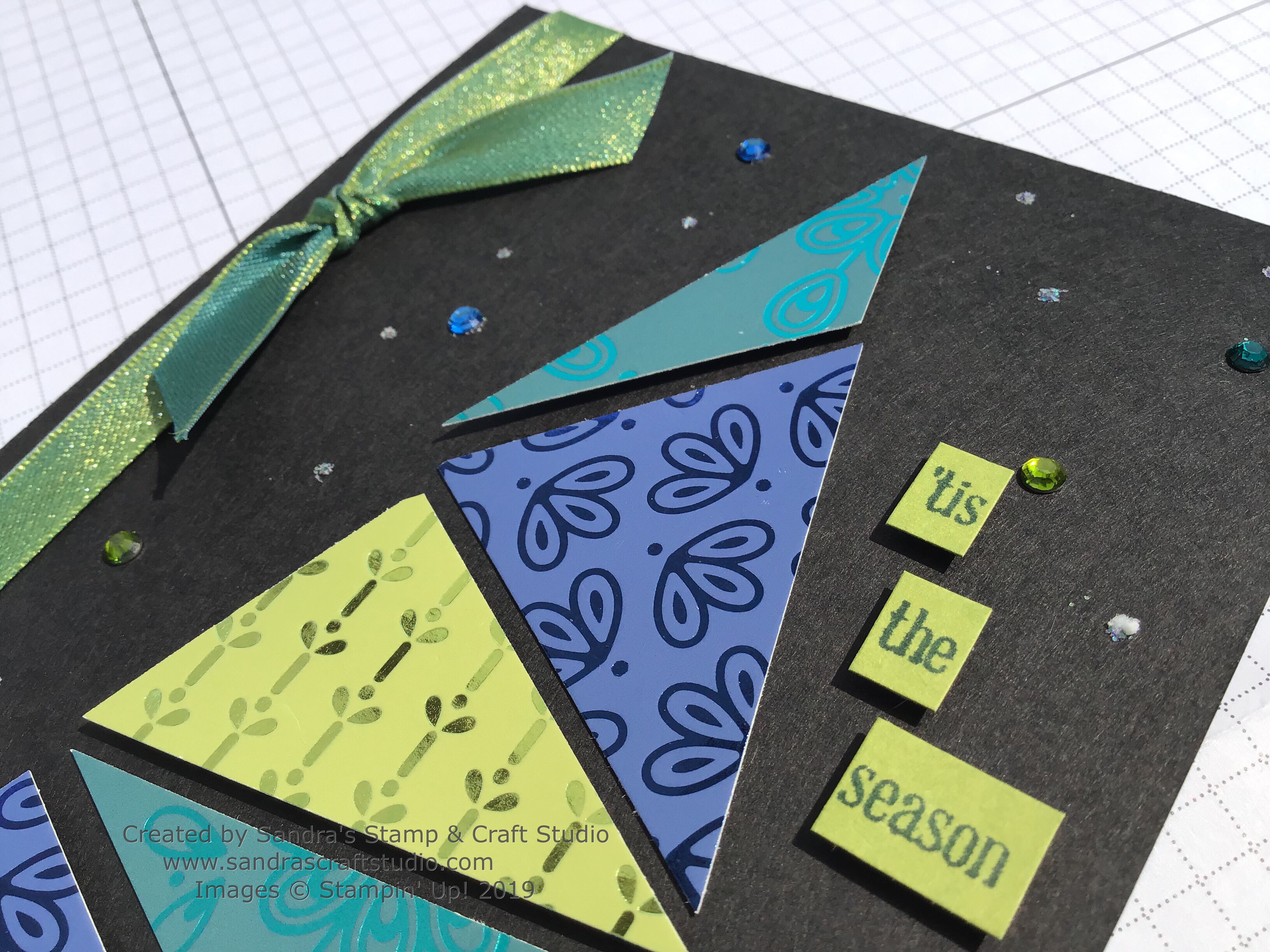 I hope you have enjoyed my projects today and we love to read your lovely comments. Enjoy your visit to Shirley's Blog to see what she has to share with you today.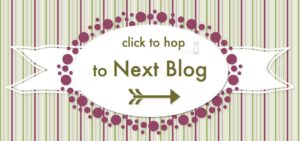 Our 'hoppers' this month
Products used today
If you are in the UK, France, Germany, Netherlands or Austria and do not have a Stampin' Up! Demonstrator, I would love to help you get started ordering your favourite supplies. You can shop with, Host your own Workshop or party. If you have a long wish list you may prefer to save money and join my team to enable you to purchase your own craft supplies at a discount or as a small business.
FREE MONTHLY TUTORIALS