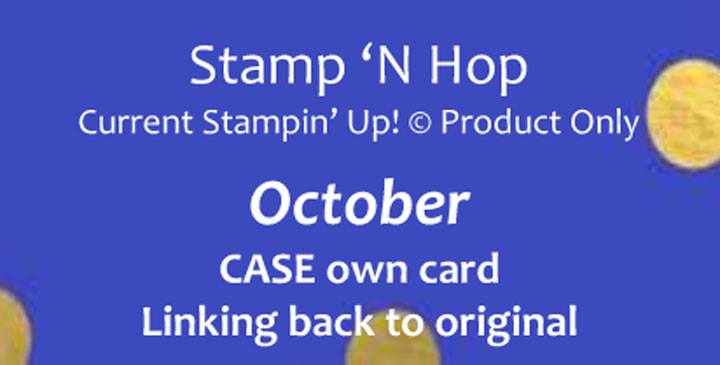 Hello and Welcome !
I'm back again today with our talented group of Global Demonstrators, in this months Stamp 'N Hop showcase.
For todays 'Blog Hop' we are all CASE-ing our own card. If you have just joined me from Susan's Blog or as one of my followers, a big warm English welcome to you. My share today features the Floral Essence stamp set.
Not sure what or when to CASE back to, I chose a date six months ago and went and found my nearest blog post. This is what I found …… a Colour Combo Blog Hop from his time in April 2019.
You can find my back link HERE.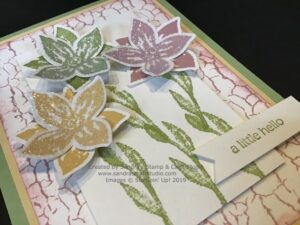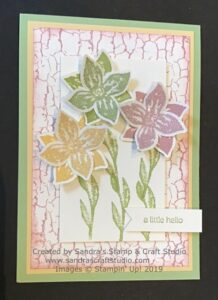 Sadly this stamp set has retired from Stampin' Up! catalogue and so I am CASE-ing the same colour combo Pear Pizazz, So Saffron and Blushing Bride.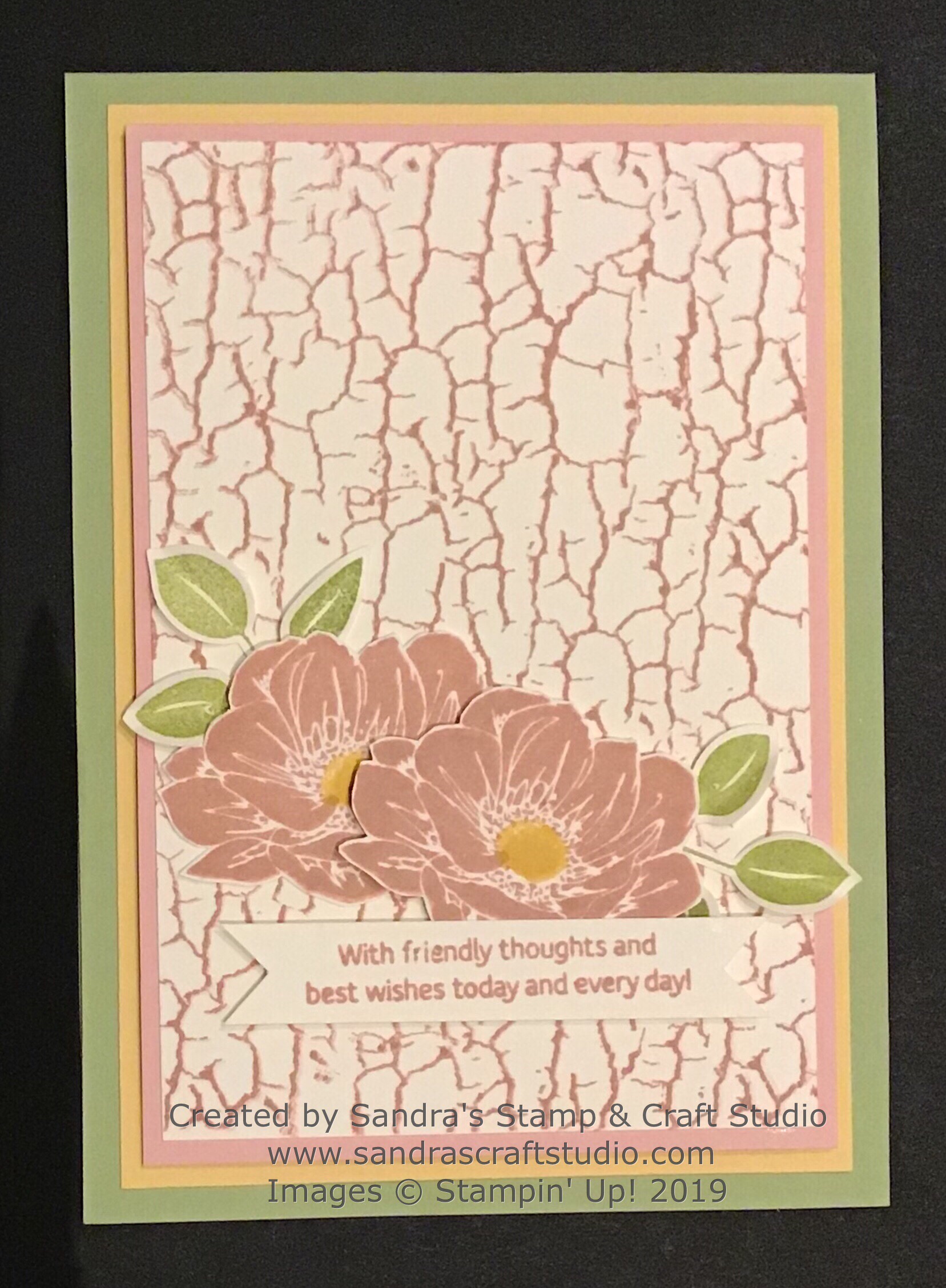 I'm loving the flowers in the Floral Essence stamp set, so was an ideal replacement for my CASE.
Our Blog stops this month :-
1 Laura Mackie UK
2 Sandra Herzog (AT)
3 Mo Rootes (UK)
4 Narelle Fasulo (Australia)
5 Pia Gerhardt (GER)
6 Jenn Charles (USA)
7 Annette Ball
8 Vickie Kello (AUS)
9 Tracy Marie Lewis (US)
10 Susan Simpson (UK)
11 Sandra Roberts (UK) You are HERE
12 Liz Yuille (UK)
13 Vicky Wright – Australia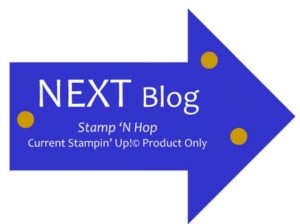 I would love you to leave me a quick comment before hopping to Liz's Blog to see what they have to share with you today.  
Thanks for stopping by and hope to see you back here soon.
If you are in the UK, France, Germany, Netherlands or Austria and do not have a Stampin' Up! Demonstrator, I would love to help you get started ordering your favourite supplies. Whether you are shopping as a Customer, wish to Host your own Workshop / Party, or are interested in joining my Team to buy your own craft supplies at a discount or as a small business, give me a call and we can catch up, or visit my 24/7 online shop following the link below.