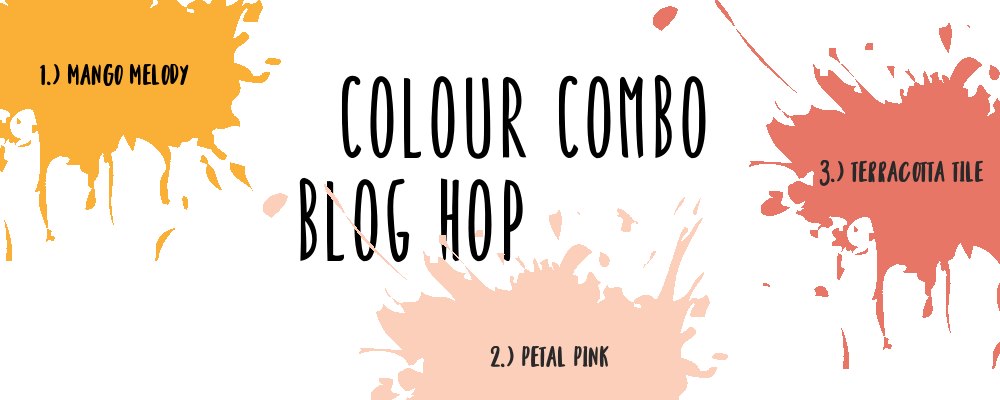 Feeling stuck for something to create? Grabbing just 3 colours from your craft stash, can open a whole new world of inspiration.
Hello and welcome to our colour challenge today, joining our talented group of Global Demonstrators around the globe. If you have just joined me from Annette's Blog or as one of my followers, a big warm English welcome to you.
Floral Bouquet using 'In Blooms' Dies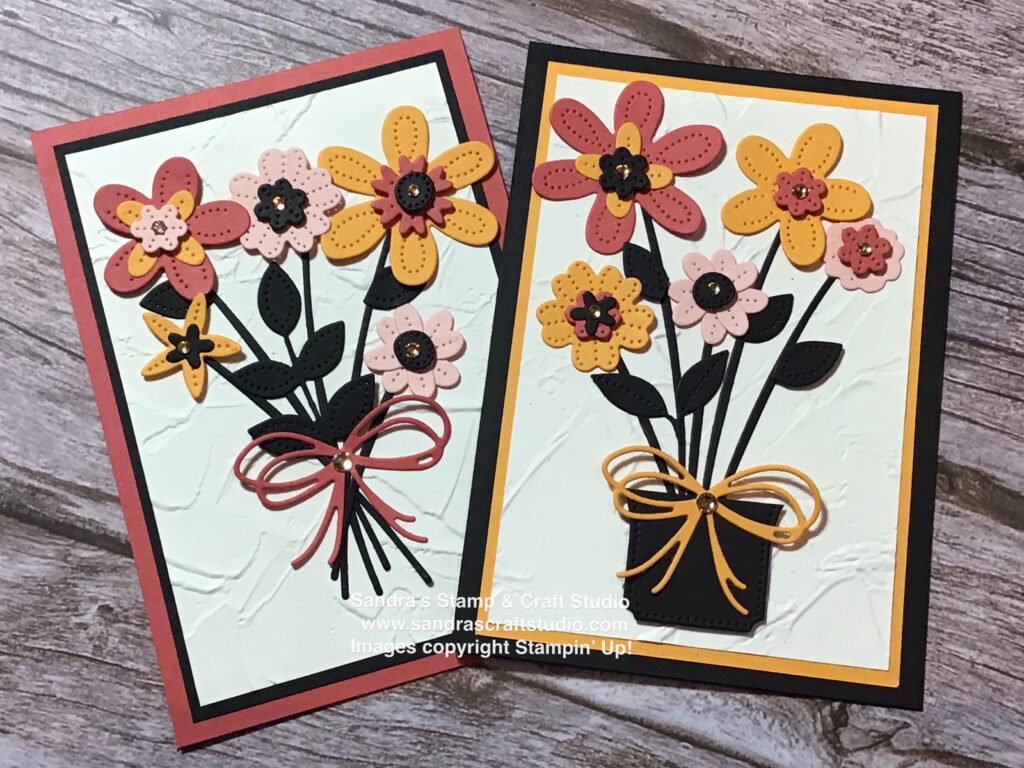 No stamping today, just my cardstock in the three challenge colours Terracotta Tile #150890, Mango Melody #147013 and Petal Pink #147009. Adding some, neutrals of Basic Black #121688 and Very Vanilla #106550, my Mini Stampin' Cut & Emboss Machine #150673 got to work.
With a small tray of beautifully stitched Die-cut pieces from the Pierced Blooms Dies #154312, I began layering various combinations of flower heads and foliage.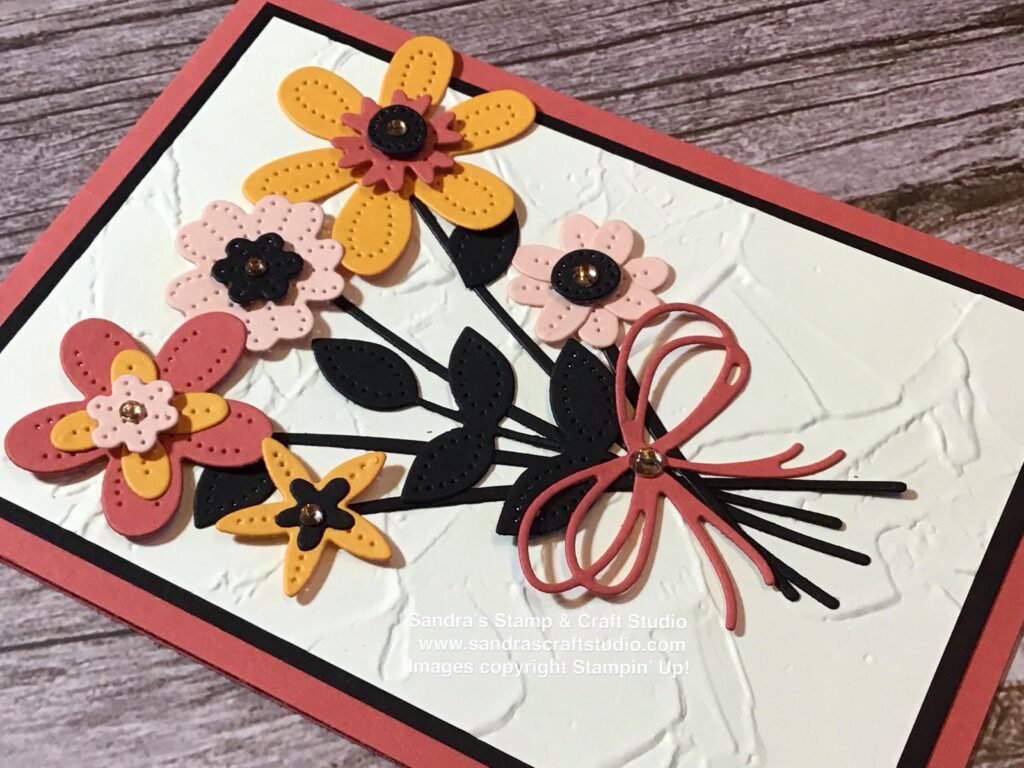 With a Terracotta Tile card base #150890, plus a middle layer of Basic Black card #121688, I used the Painted Texture 3D Embossing Folder #154317 to add texture to my Very Vanilla card #106550 top layer.
Adapting Dies to Create a floral garden tub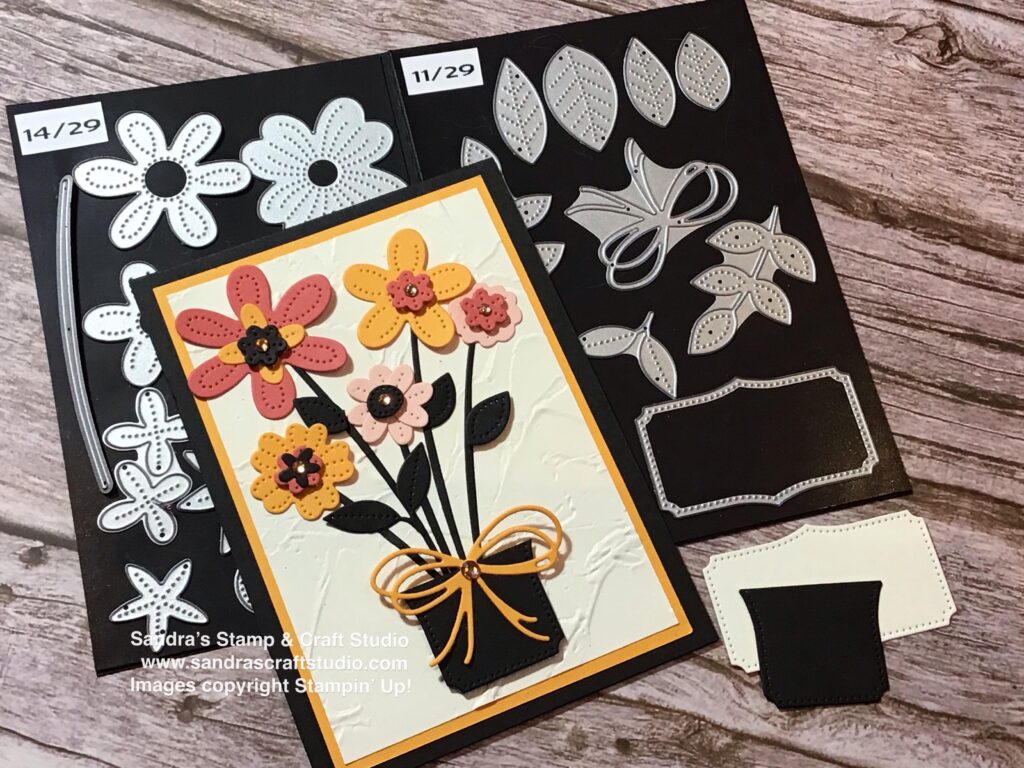 For my 2nd card, I wanted to create a garden tub for my blooms to be growing from. I Die-cut the label die in Basic Black card, cut in half top to bottom and turned on it's side to create a garden tub!
Perfect double bows
The In Blooms bundle #156208 was perfect for creating this beautiful floral bouquet. This double bow die created a perfect finish and all of the dies.
To finish, I added Champagne Rhinestones #151193 to the centres of each bow, plus on some of the floral centres, for the perfect 'bling' finish.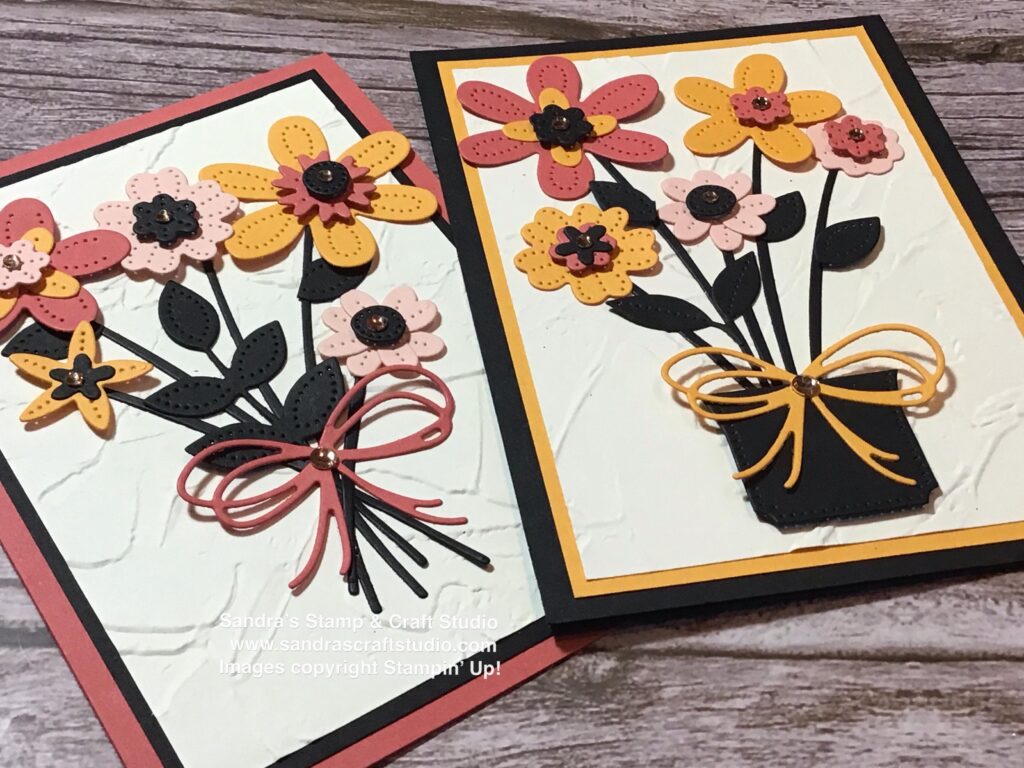 Christening this bundle for the first time, I really enjoyed creating these floral bouquets and would love to know what you think in the comments below.
Thanks for stopping by today. Click on the 'NEXT' button below to 'hop' to Amanda and see more gorgeous project inspiration. Please enjoy travelling around the globe, and look forward to seeing you again on your safe return.
Let's Hop!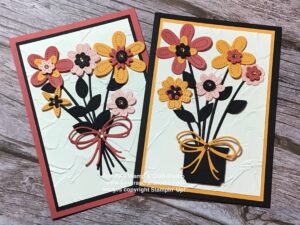 Don't Have a Demonstrator? How can I help?
If you are in the UK, France, Germany, Netherlands or Austria and do not have a Stampin' Up! Demonstrator, I would love to help you get started ordering your favourite supplies. Whether you are shopping as a Customer, wish to Host your own Workshop / Party, or are interested in joining my Team to buy your own craft supplies at a discount or as a small business, give me a call and we can catch up, or visit my 24/7 online shop following the link below.